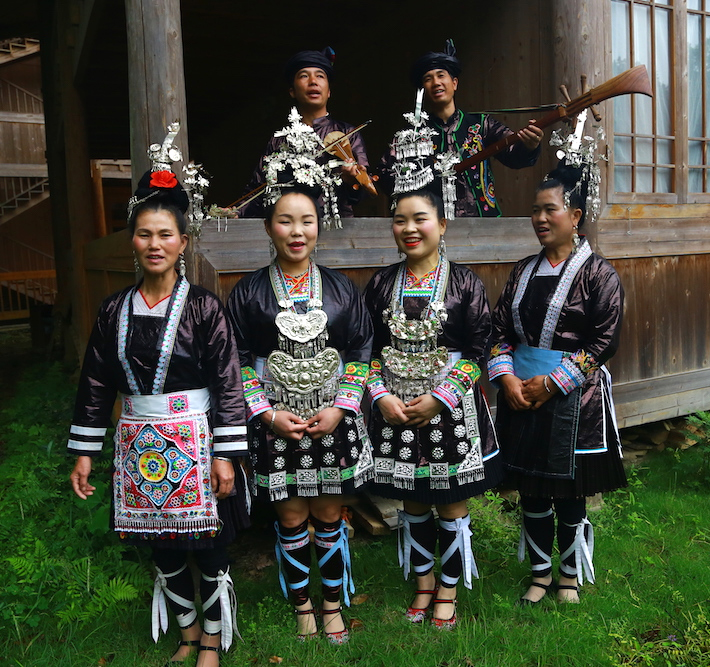 The Yandong Grand Singers are a choir of the Kam/Dong people from Guizhou province, China, specializing in the galao (grand song), a form of polyphonic song through which the Kam people transmit much of their history, culture, and knowledge. In 2009 the Grand Song was inscribed on the Representative List of Intangible Cultural Heritage of Humanity by UNESCO.
Nearly every Kam person sings in a choir at some time in their life. From a community singing group of the Yandong township, the Yandong Grand Singers have gradually made their name known internationally through their album Everyone listen close—Wanp-wanp jangl kap and international tours. In 2019 they toured five cities in the United States to give concerts and workshops, which turned out to be a special experience of cultural exchange for both the musicians and audiences.
This according to "From the mountain to the world: My travels with the Chinese Yandong Grand Singers" by Mu Qian (Folklife 19 April 2021; RILM Abstracts of Music Literature 2021-1649).
Below, excerpts from the 2019 tour.
More posts about China are here.