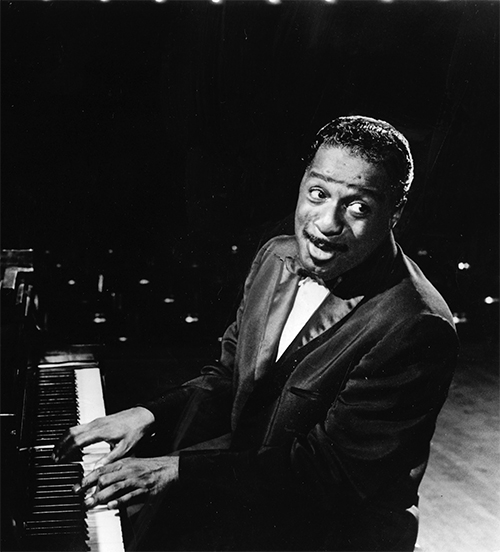 When Clint Eastwood was asked to "play Misty for me" in the classic movie of the same name, the song was played by its composer Erroll Garner, one of jazz's most popular and prolific artists.
A completely self-taught pianist who never learned to read music, Garner created a unique and idiosyncratic but always accessible style. His musical approach was based on elements of swing and bop, while being harmonically reminiscent of French impressionistic composers such as Debussy and Ravel. This style, combined with a winning stage persona, made him arguably the most successful jazz artist of the 1950s.
Garner composed several songs that went on to become jazz standards, but the one with which he will be linked forever is "Misty" (1954). With lyrics by Johnny Burke, the song became a hit for such artists as Johnny Mathis and Sarah Vaughan.
The critic Leonard Feather eulogized him as a pianist who played "cascades of jubilant chords that seemed to tell you, 'Boy, am I having a ball!'"
This according to "Garner, Erroll" by Michael R. Ross (Encyclopedia of music in the 20th century [New York: Routledge, 2013] p. 641); this resource is one of many included in RILM music encyclopedias, an ever-expanding full-text compilation of reference works.
Today is Garner's 10oth birthday! Below, the composer holds forth.