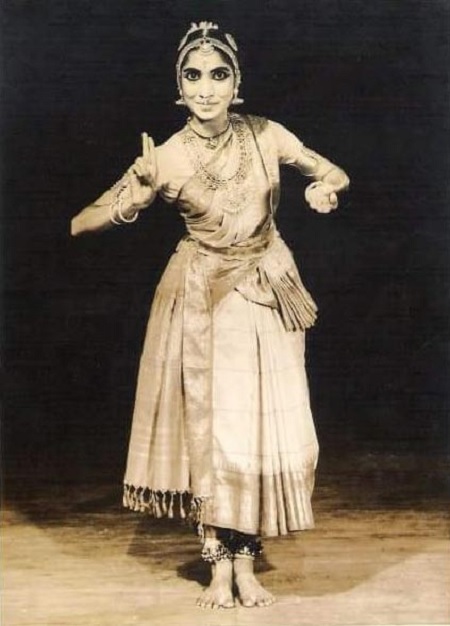 Writing in 2004, the bharatanāṭyam performer and teacher S. (Peria) Sarada recalled her first encounter with Krishnaveni Lakshmanan:
"Rukmini Devi and I noticed a girl watching, day after day, from the window, the dance classes we were teaching in the Mirror Cottage in the Theosophical Society where Kalakshetra was then situated. The child did this invariably on her way back home from The Besant Theosophical High School."
"Rukmini Devi—Athai—called the child inside and asked her: 'Would you like to dance?' The child's joy knew no bounds and she readily tried to repeat the dance she had been viewing. Athai immediately arranged for her, Krishnaveni, to join Kalakshetra as a part-time student."
Lakshmanan went on to become "a danseuse of exceptional talent, versatility, and genius. Indeed, a very rare combination of stage presence and presentation! Devoted and totally dedicated to her career, which balances both teaching and performing. Krishnaveni is God's beautiful gift to the magic world of dance."
Quoted from "Krishnaveni of Kalakshetra" (Sruti 241 [October 2004] 19–22; RILM Abstracts of Music Literature 2004-34001.)
Today would have been Lakshmanan's 80th birthday! Below, rare footage of her in performance.