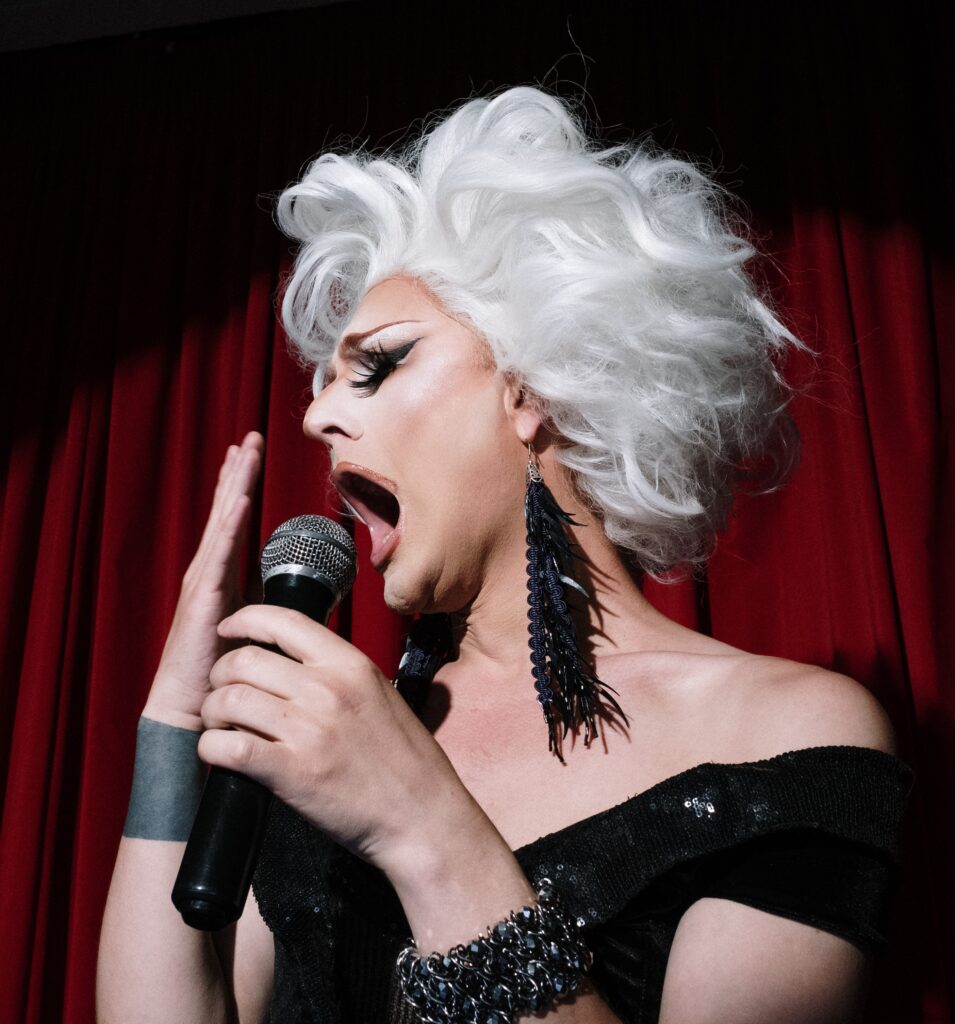 The performance of lip syncing is ubiquitous in the drag community. It represents a drag queen's modus operandi from high-femme queens to gender queer club kids. Crucial to lip syncing is the idea that voice is both self and other, voicing the speaker and the listener at the same time–creating an autoaffective feedback loop. Drag queens actively listen to the voice on the track, not only in the moment of lip-syncing, but also in rehearsing this synchronization and listening painstakingly while practicing before the performance.
According to Rodent, one of London's premier drag queens, an intensely high volume of sound is necessary to their successful lip-sync performance because it enables them to embody the music and the voice, and to "transport [themself] in the moment". The immersive soundscape of lip-syncing allows drag queens to engage tactually with sound's vibrations forming what Jacob Mallinson Bird calls a "haptic aurality". Haptic aurality creates a successful drag performance because it addresses the immersive potential of sound, its spatial dimensions, tactility, and intercorporeality while suturing the break between drag queen and loudspeaker, "facilitating the reperformance, dramatization, and extension of the processes of everyday speech".
Read on in "Haptic aurality: On touching the voice in drag lip-sync performance" by Jacob Mallinson Bird (Sound studies 6/1 [2020]. pp. 45-64, RILM Abstracts of Music Literature 2020-3927).
Below is a clip of a drag lip sync performance from a television show in the Philippines called "Drag Race Philippines" (inspired by the US show "RuPaul's Drag Race")