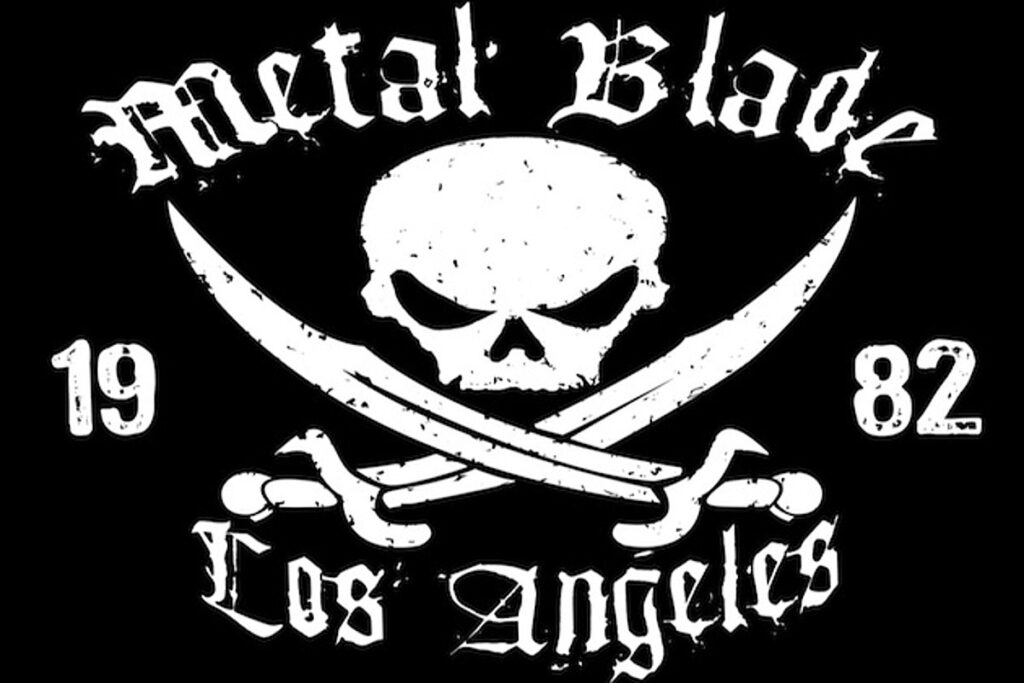 Metal Blade Records was founded in 1982 by Brian Slagel, who felt that Los Angeles metal scene was not receiving the attention it deserved from the record industry. Slagel–then employed at the metal emporium, Oz Records, and developing one of the earliest metal fanzines, The New Heavy Metal Revue–enlisted friends to distribute a recorded compilation of unsigned acts. The label's first release, The New Heavy Metal Revue Presents Metal Massacre, included Black 'N' Blue, Metallica, and Ratt. Although intended as a side project to promote his fanzine, favorable response spurred Slagel to release more Metal Blade compilations as well as separate LPs by bands such as Dark Angel, Demon Seed, Destruction, Fates Warning, Flotsam and Jetsam, Hellhammer (aka Celtic Frost), Lizzy Borden, The Obsessed, Omen, Sacred Reich, Slayer, Sodom, Trouble, and Voivod.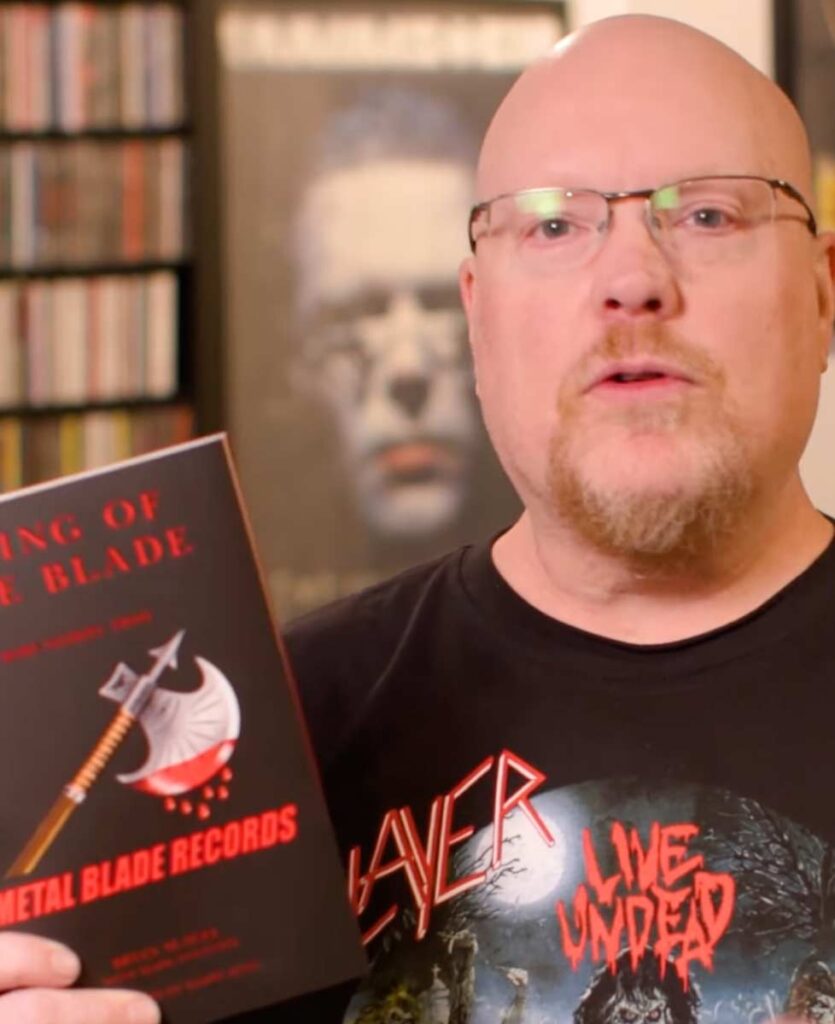 By the mid-1980s, the label was considered a linchpin of the New Wave of British Heavy Metal, providing an alternative to the AM-friendly hard rock of Def Leppard, Motley Crue, and Quiet Riot. Metal Blade's commercial potential was greatly enhanced by a distribution agreement with Enigma/Capitol Records in 1985. Not only was the label now able to better promote established artists, but its newly created subsidiary, Death Records, aggressively pursued cutting-edge talent, including Atheist, Cannibal Corpse, Corrosion of Conformity, Cryptic Slaughter, and The Mentors. In addition, the company broadened its roster to encompass alternative and AOR fare as exemplified by the likes of Armored Saint, Goo Goo Dolls, Junk Monkeys, Nevada Beach, and Princess Pang.
In 1990 Metal Blade signed a multitiered distribution deal with Warner Bros. which freed the label to concentrate on artist development. Dissatisfaction with the arrangement, however, led Metal Blade to return to independent status with distribution by R.E.D. In the meantime, the company continued to cultivate talent, most notably Amon Amarth, Cradle of Filth, Goatwhore, 200 Stab Wounds, Crisis, The Crown, Cirith Ungol, God Dethroned, Whitechapel, King Diamond, Mercyful Fate, Six Feet Under, and The Black Dahlia Murder. It also helped facilitate the revival of powermetal by acquiring Destiny's End, Labyrinth, and Sacred Steel.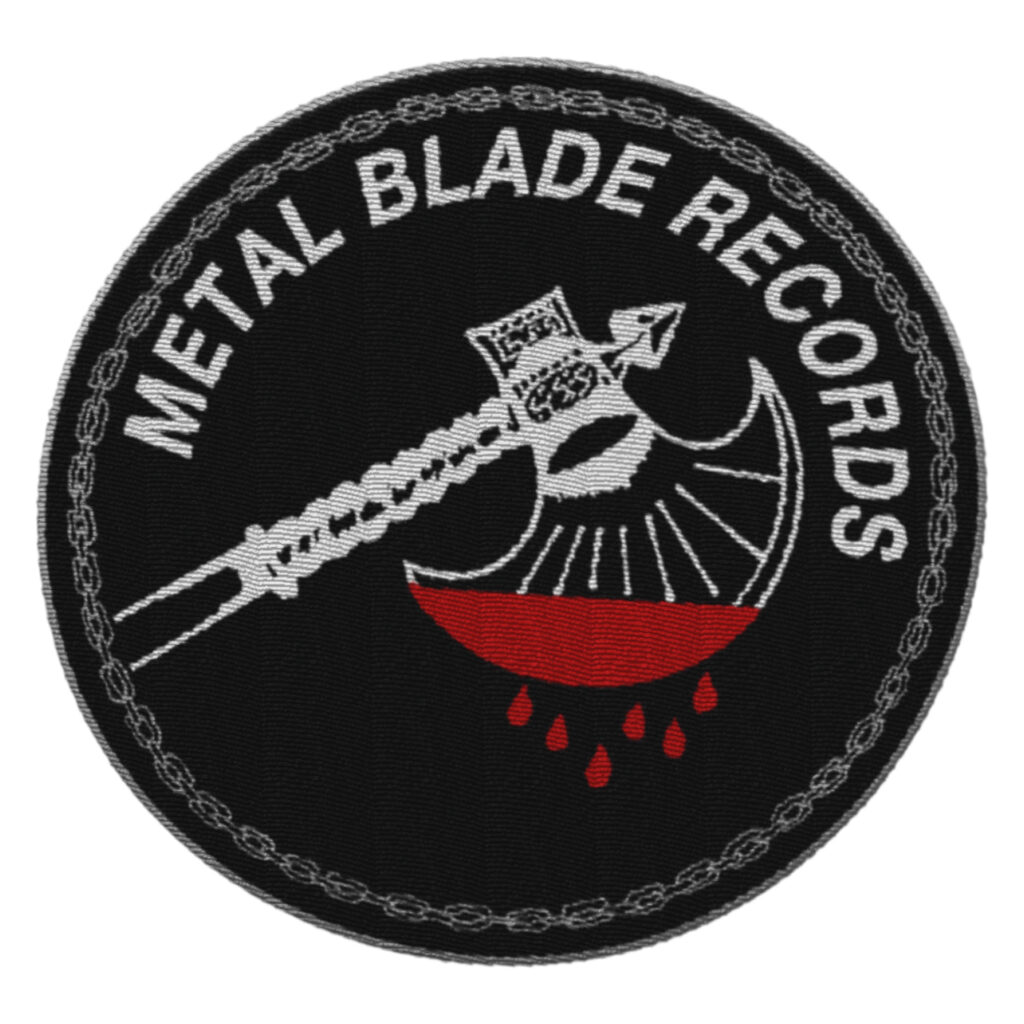 Metal Blade celebrated its 40th anniversary in 2022. When asked about label's longevity, Slagel said, "In the very beginning, none of us [in] the L.A. metal scene ever thought metal was going to get as big as it has. Looking back on it, it was just amazing to be in that city at that time. You had Mötley Crüe and Ratt on one front, and then Metallica, Slayer, and everything else on the other coming from the same city at the same time. We were all just dumb, young kids, and we loved the music. I couldn't play an instrument, so I figured, well, I guess I'm going to try [doing a record label]. . . I think metal is in a really good spot now. There are a lot of new bands coming up that we're pretty excited about."
Read more in Encyclopedia of recorded sound (2005). Find it in RILM Music Encyclopedias (RME).
Below is a short documentary featuring Brian Slagel and others discussing the origins and significance of Metal Blade Records on heavy metal history.
Explore some previous related Bibliolore posts: