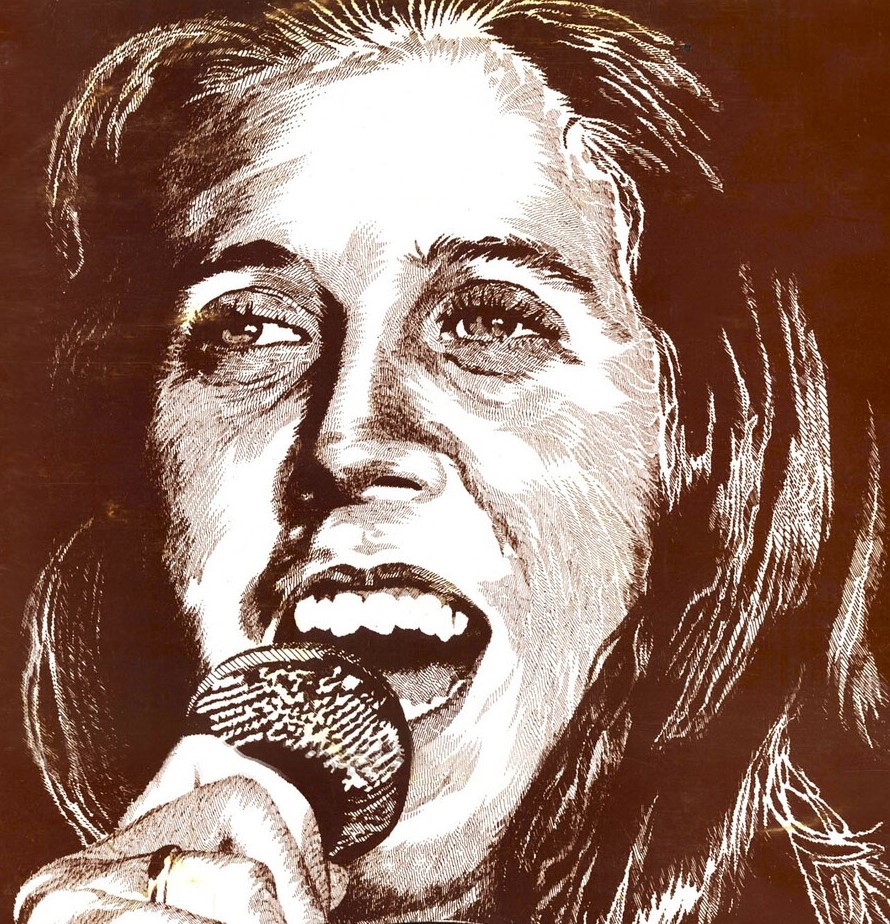 The name Sara González is synonymous with the history of the Cuban nueva trova. The genre differed from the traditional trova mainly because of its political lyrics but some have described nueva trova as "a field of multiple, generic-stylistic confluences" (Gómez 2021:272). Many songs incorporate elements from jazz, pop, concert music, and protest songs–in nueva trova, these resources communicate the poetic message of the song.
Along with the male trovadores such as Silvio Rodríguez, Pablo Milanés, Noel Nicola, and Eduardo Ramos, Gonzalez helped to found and develop the nueva trova movement in the late 1960s. Born in Havana, she began singing as part of the Los Dimos group and later enrolled in Escuela Nacional de Instructores de Arte (the National School of Art Instructors) with the intention of becoming a music teacher. However, her interest in nueva canción, a genre of pan-Latin American popular music, led her in other directions. In 1972, Gonzalez joined other Cuban musicians on a project that allowed for the institutionalization of the nueva trova, specifically in the Instituto Cubano del Arte e Industria Cinematográficos (ICAIC) Sound Experimentation Group–Grupo de Experimentación Sonora del ICAIC (GESI). Between 1970 and 1978, she wrote songs that explored political themes and integrated ideas of the GESI into nueva trova. In this sense, GESI was important for the establishment of the genre and fundamental in shaping its stylistic features musically. The group also shaped Gonzalez's musical and political identity. As she described at the time,
"[The Group] has been decisive for who I am. To have ideas of my own, [and] of what I was going to do with my life. . . And as for artistic accomplishment, it was decisive. For everything I have done afterwards, I have always had to resort to what I learned there. . . A school, a method, a way of being, of facing, also, my own creation, my own life. It defined me in every way. I left there with the seed, with the base, firm and secure, that I did not have. And from there everything can come out (González, cited in Sarusky 2005:81-82).
The trajectory of Gonzalez's career also demonstrated interconnections between a deep knowledge of Western classical music and her devotion to Cuban music and pedagogy. She became an icon of what some considered "the new woman" in the context of the Cuban nueva trova. In this regard, Gonzalez negotiated the gendered political spaces of femininity and masculinity as a woman troubadour.
Read more about the life and work of Sara Gonzalez in Ivette Janet Céspedes Gómez's chapter Sara González: A different song in the The Routledge Handbook of Women's Work in Music (2022) and in Lorena Valdebenito Carrasco's article ¿Hombre nuevo y Mujer nueva? Lo femenino y lo masculino en la Nueva Trova Cubana de Silvio Rodríguez y Sara González in the journal El oído pensante 8.2 (2021). Find the publications in RILM Abstracts and RILM Abstracts with Full Text (RAFT) respectively.
Watch a video of Sara Gonzalez performing Su nombre es Pueblo.
Other Bibliolore related posts to check out: