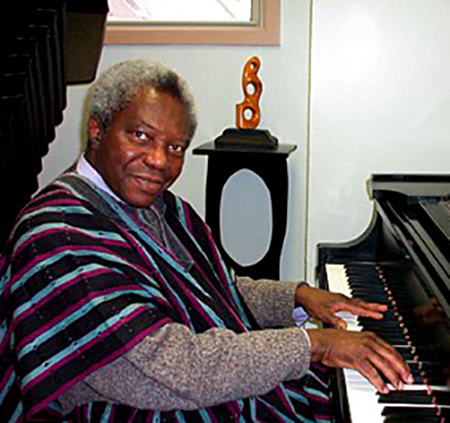 The African pianism developed by the Nigerian composer Akin Euba (above) is not well-suited to the research style of traditional musicology, and the limitations of conventional musicological perspectives and analytical models for research on this cultural phenomenon are obvious.
Ethnomusicology and other disciplines such as cultural anthropology may provide approaches and viewpoints that can be adopted in musicological research on African pianism.
This according to "My understanding of African pianism/我对非洲钢琴艺术研究的一些认识" by Li Xin, an essay included in Dialogues in music: Africa meets Asia/亚非相遇: 中非音乐对话 (Richmond: MRI, 2011, pp. 59–68, 345–353).
Below, Kingsley Otoijamun performs an excerpt from Euba's Scenes from traditional life.