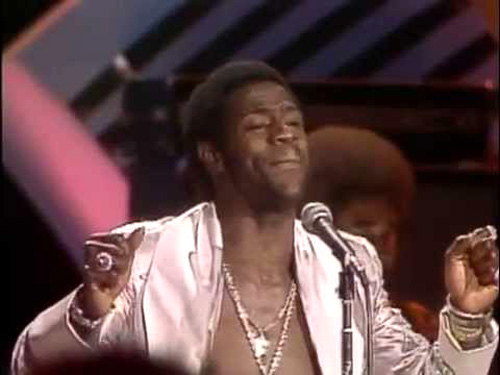 Written and recorded by Al Green (guitarist Teenie Hodges gets a co-writing credit), Take me to the river straddles the line between sacred and secular—between sultry soul music and ecstatic gospel release. The sound is R&B with lashings of subtlety; it doesn't sound like a band playing, it sounds like a lot of instruments humming.
Despite never being released as a single, Take me to the river was covered in turn by several other R&B musicians. Still, it took a band of CBGB-dwelling art school grads to fully realize the song's potential.
Produced by Brian Eno, the Talking Heads version turns the original production inside out. In the original version, the strings, horns, organ, guitars, and Green's wild-honey voice blend into a single swinging, winning thing, whereas the Heads/Eno version emphasizes open space and distinct sounds.
This according to "Take me to the river" by Tim De Lisle, an essay included in Lives of the great songs (London: Penguin, 1995 pp. 21–25).
Today is Green's 70th birthday! Below, the original recording.
BONUS: Talking Heads in Stop making sense (1984).