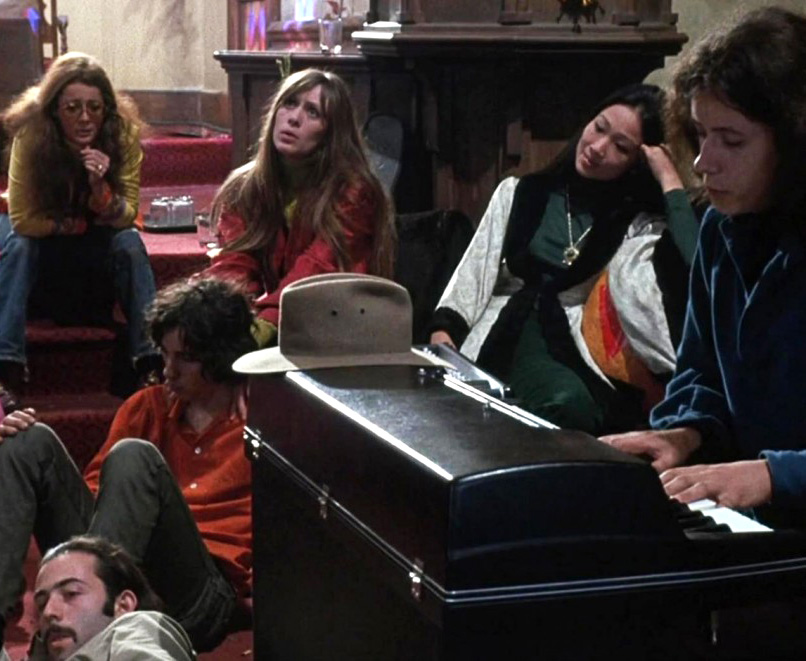 Arlo Guthrie's classic story-song Alice's restaurant massacree hinges on an episode in which the teenaged Guthrie and a friend help Alice and Ray Brock clean their Stockbridge, Massachusetts, home—a deconsecrated 17th-century church—after a Thanksgiving dinner, by hauling away a half-ton of garbage.
When Arthur Penn made his film Alice's restaurant, he used the Brocks' church/home as a metaphor, including a scene in which a man stands up and says "We're going to reconsecrate this church."
And so it came to pass: "Alice's church" is now the Guthrie Center, an interfaith church celebrating religious and cultural diversity, and a not-for-profit educational foundation.
The church provides weekly community free lunches and support for families living with HIV/AIDS as well as other life-threatening illnesses. It also hosts a summer concert series; Arlo does several fundraising shows there every year. There are also annual events, including a  Thanksgiving dinner for families, friends, doctors, and scientists who live and work with Huntington's disease (a condition that afflicted Arlo's father, Woody Guthrie).
This according to "Arlo Guthrie's storied career" by Richard Harrington (The Washington post 12 August 2005).
Today is Arlo Guthrie's 70th birthday! Above, a scene in the church from the film; below, the film's ending, outside the church.