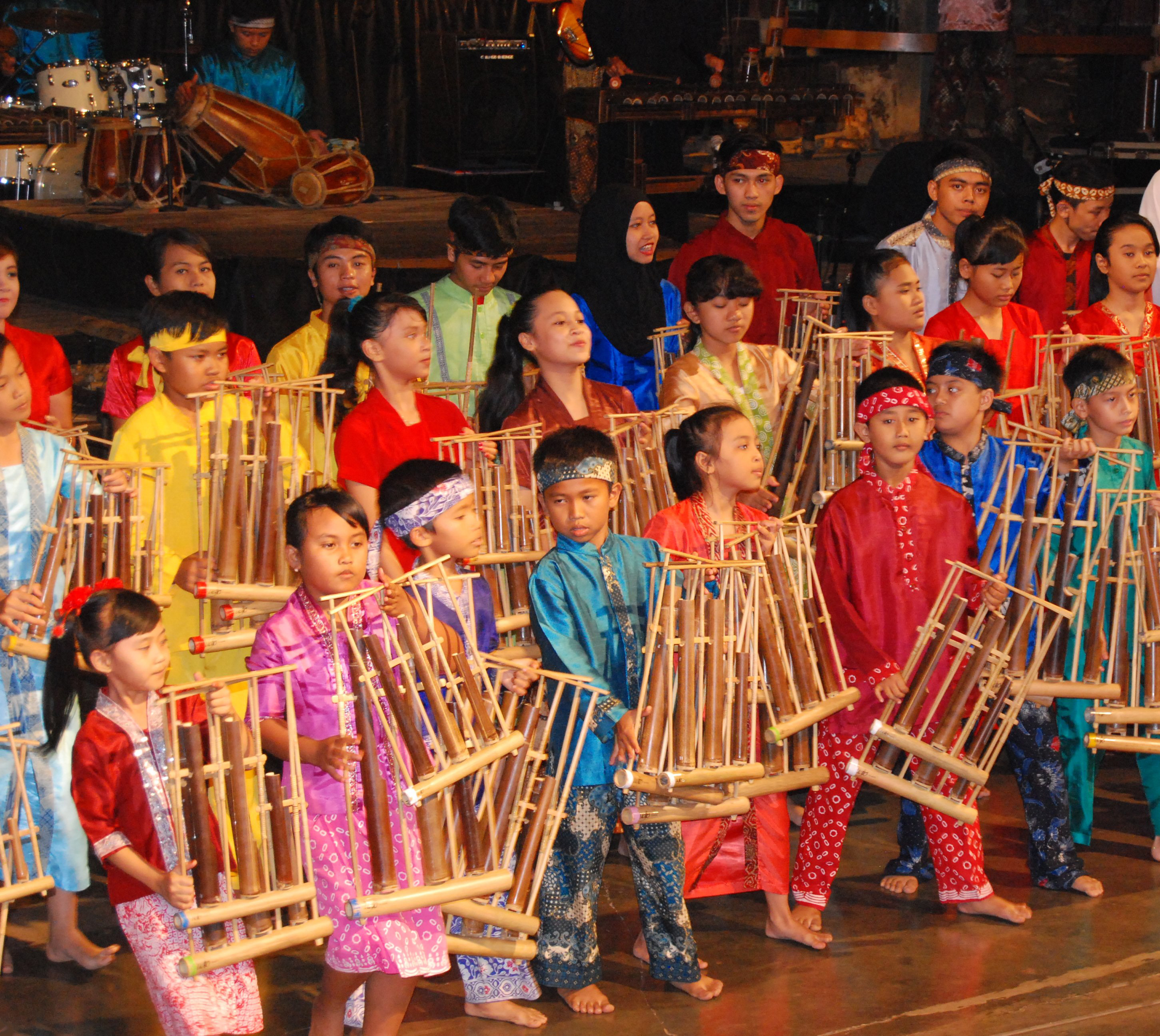 The musical style associated with the bamboo frame rattle called angklung embodies the egalitarian cooperation so essential for the agriculture that sustained Sundanese people in West Java for centuries. In the early twentieth century, Indonesian nationalists reimagined the sound of the angklung to index a connection to a distinctly Sundanese modern identity rooted in rural values.
The kind of angklung ensemble now popular in Indonesian schools and universities, which was designated an item of intangible heritage by UNESCO in 2010, is an elaboration of the innovations of the Sundanese music educator Daeng Soetigna. Current incarnations of angklung ensembles feature large numbers of performers, often playing arrangements of classical and popular hit songs as well as well-known Indonesian songs.
Angklung's persistent appeal to Sundanese citizens has much to tell us about the relationship of humans to the places in which they live, the social structures that sustain them, and the strategies they concoct to remain grounded in a changing world.
This according to "From the rice harvest to Bohemian rhapsody: Diachronic modernity in angklung performance" by Henry Spiller, an essay included in Making waves: Traveling musics in Hawaiʻi, Asia, and the Pacific (Honolulu: University of Hawaiʻi Press, 2018, pp. 19–38; RILM Abstracts of Music Literature 2018-51723).
Above, a children's angklung ensemble; below, Queen's Bohemian rhapsody.