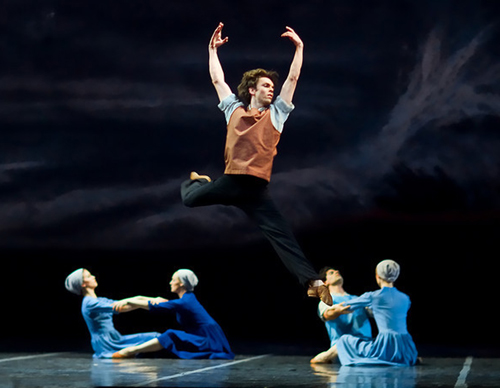 Dark elegies marked the culmination of Antony Tudor's exploration into an approach to ballet choreography in which the psychology of the characters is more important than external circumstances and events.
Although the classic idiom was the basis for his experimentation, his quest for new movement—often based on one-on-one work that illuminated the propensities of specific dancers—resulted in virtually no use of classical vocabulary. Mahler's Kindertotenlieder functions as a partner to the choreography, not as a guide.
This according to "Dark elegies (1938): Antony Tudor" by Rachel S. Richardson, an essay included in Choreography: Principles and practice (Guildford: National Resource Centre for Dance, 1987, pp. 206–217).
An excerpt from the work is below; other excerpts are here. We would be grateful if anyone can share a link to a complete version!
Related article: Graham and Freud