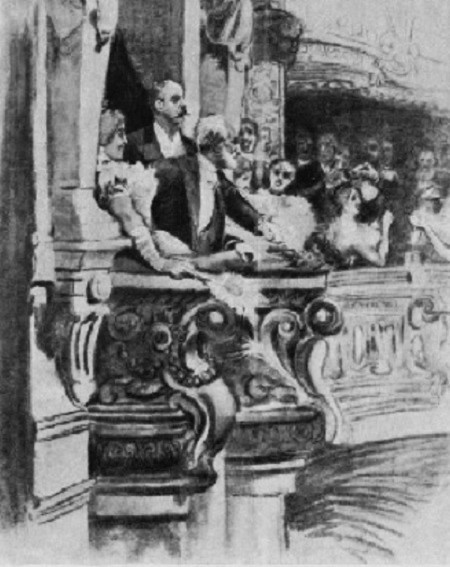 On 27 November 1890 Milan's Corriere della sera broke the news that Giuseppi Verdi, then 77 years old, had already composed more than half of a comic opera drawn from Shakespeare, to be called Falstaff. The revelation took Italy by storm, and newspapers throughout the country immediately amplified the story.
"[Verdi] said that Boito's libretto is beautiful," La perseveranza gushed, "so comic that even while composing it he has to break off work from time to time to burst into laughter."
This was amazing news, since Verdi's name was universally linked with a brilliant succession of tragic operas over a span of more than 40 years, and it was widely assumed that his serious temperament was unsuited to comedy.
Verdi and Boito worked together closely, modifying Shakespeare's work to make it more suitable for operatic treatment. They were particularly concerned about focusing the dramatic interest of the third act, and Verdi suggested several specific lines and passages from Shakespeare as promising anchors for musical treatment.
"I'm amusing myself by writing fugues!" Verdi wrote to him at one point. "Yes, sir; a fugue…and a comic fugue, which would be in place in Falstaff!" He may well have been referring to the opera's finale—meaning that he composed its music before he received its text!
For the work's premiere (pictured above), La Scala's ticket prices were 30 times higher than usual, and royalty, aristocracy, and critics from around the world attended. The performance was hugely successful; numbers were encored, and at the end the applause for the composer and the cast lasted an hour.
This according to Giuseppe Verdi: Falstaff by James A. Hepokoski (Cambridge: Cambridge University Press, 1983; RILM Abstracts of Music Literature 1983-2848).
Today is the 130th anniversary of Falstaff's premiere!
Below, the celebrated fugal finale.