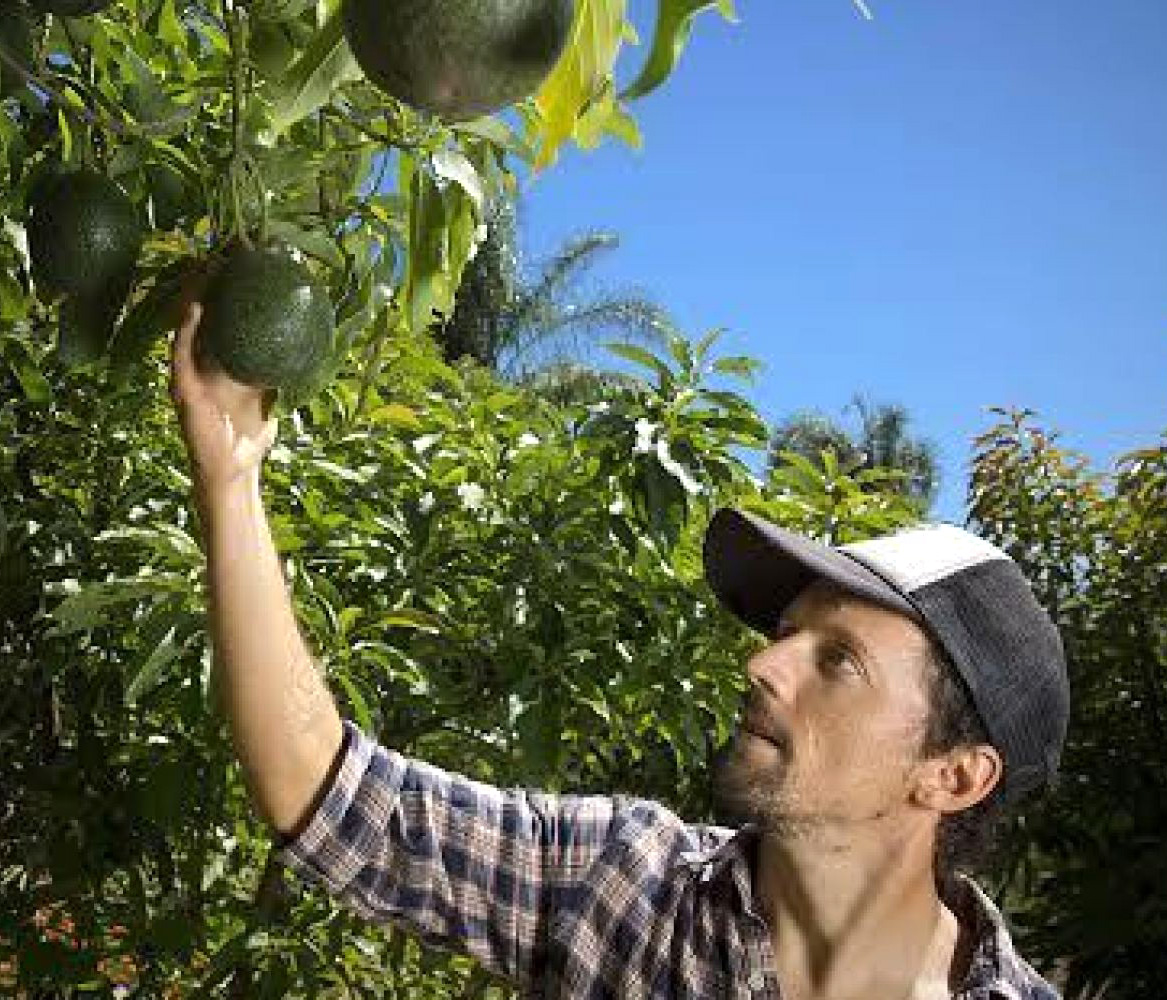 When Jason Mraz bought a 5½-acre ranch northeast of San Diego in 2004, he thought it would be "a place to be isolated when you have a crazy life." The densely packed property is planted mostly with avocados, along with Meyer lemons, pomegranates, guavas, and mangoes.
In his early performing days Mraz had regularly subsisted on fast food, soda, and cigarettes, but as he began to tour he realized that a better regimen was essential to maintaining his health, and in 2008 "we decided to bring a chef out on tour with us for 30 days and go vegetarian and raw to see what would happen. And I mean, a dramatic transformation. Not just in weight loss, but in overall health and energy."
Mraz became a dedicated locavore, and an avid cultivator and consumer of his avocados and other crops. "The first time I was served a big chunk of avocado on my salad, I didn't know what to do with it. Now I'm among them all the time, experimenting with them, making meals and adding spices and whatnot. You know, your palate evolves."
This according to "The accidental avocado farmer" by Jim Romanoff (Eating well XIV/1 [January–February 2015] pp. 88–94).
Today is Mraz's 40th birthday! Below, performing Back to the earth at his avocado ranch.