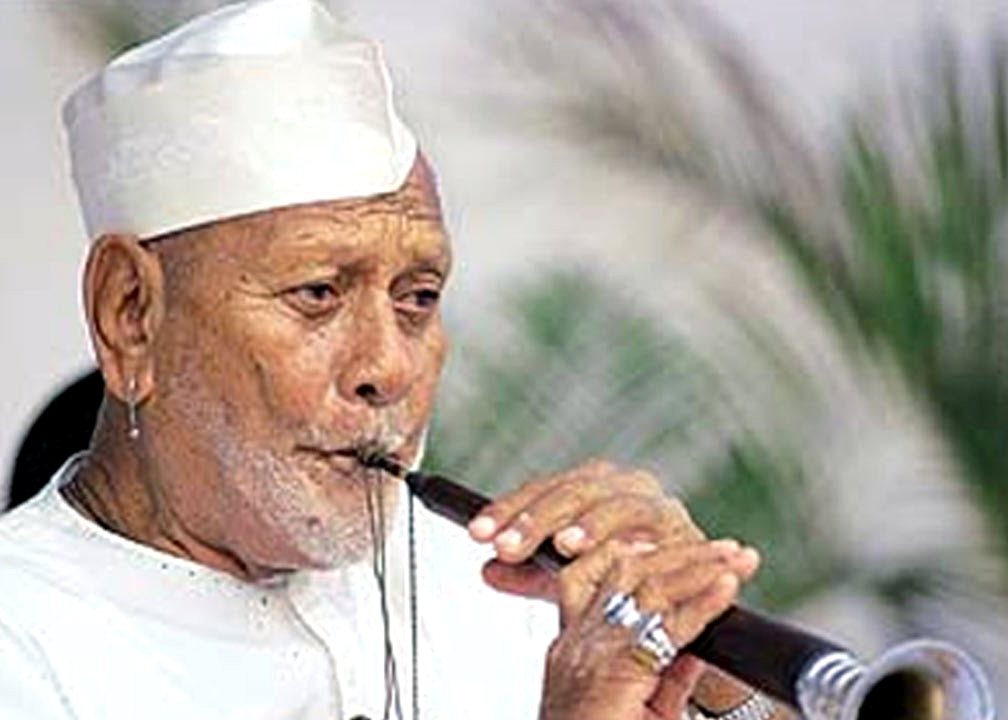 The renowned Hindustani śahnāī player Bismillah Khan lived in Varanasi for all of his adult life, and never wanted to leave the city even for a day—for example, complicated negotiations were required to persuade him to travel to Eluru to receive a prestigious award.
An American patron once invited him to come and live in California, but he replied that he could not bring himself to leave his beloved house. When the patron offered to build him an identical house and create a similar neighborhood, Khan asked him whether he could also bring the Ganges River!
This according to "The legend that was Bismillah Khan" by Pappu Venugopala Rao (Sruti 264 [September 2006] pp. 20–21).
Today would have been Bismillah Khan's 100th birthday! Below, a live performance; can anyone help us to date it?