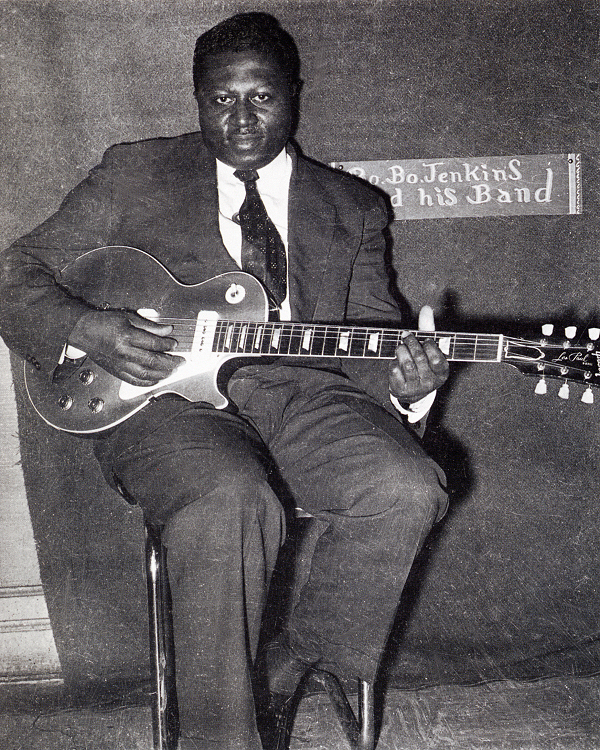 In an interview, Bobo Jenkins discussed the genesis of his first song and hit recording, Democrat blues.
He wrote the song on election day in 1952, while Eisenhower was being elected. He explained that it was really a song about the Great Depression and the especially hard economic times that plagued the poor during Republican administrations.
"I was workin' out to Chrysler…and I sat down at the end of the line and wrote that song…The whirrin' of the machines gives me the beat. It's like listening to a band play all day. Every song I ever wrote that's any good came to me on the assembly line."
In 1954, with the help from John Lee Hooker, he went to Chess Records with his new song. "So I goes to Chicago with my guitar and a little amplifier, and the man says 'What you got now? Usually everybody comes from Mississippi and brings a hit with them.' I said, well, 'I'm from Mississippi.' See, I was lyin' 'cause I was livin' in Detroit, but it sound good to hear it."
This according to Bobo Jenkins: A bluesman's journey by Fred Reif (Detroit: Detroit Music History, 2001).
Today would have been Jenkins's 100th birthday! Below, the original Chess recording.