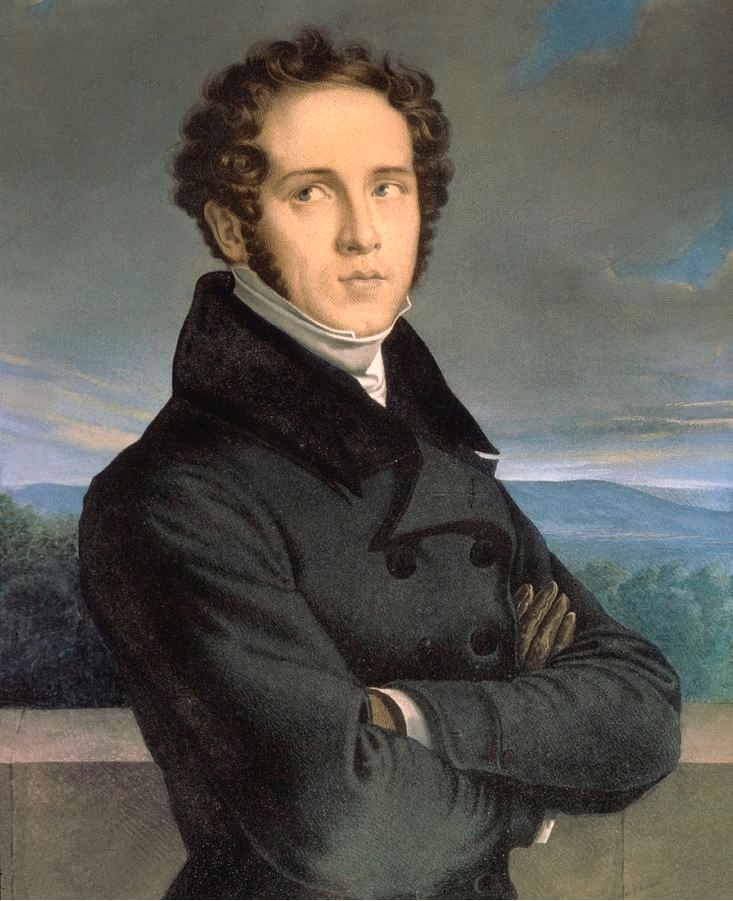 When he was growing up in Catania, Sicily, Bellini undoubtedly heard the peasants from the far side of Mount Etna who came to town every Advent with their zampogne (bagpipes). The young prodigy was influenced by these traditional musicians in several ways.
The bagpipers' improvisations helped to shape the seemingly meandering and unpredictable melodies that Bellini became famous for. Also, the balance between the drones and the chanters influenced his handling of accompaniment and melody. Finally, the music of the bagpipes found its way into Bellini's uses of modality, his chromaticisms, and his oscillations between major and minor keys. The Mediterranean vibrancy of his slow music was particularly grounded in the traditional music of his youth.
This according to Vincenzo Bellini, zampognaro del melodramma by Salvatore Enrico Failla (Catania: Maimone, 1985).
Today is Bellini's 220th birthday! Below, a modern-day incarnation of the Sicilian Advent zampognaro.