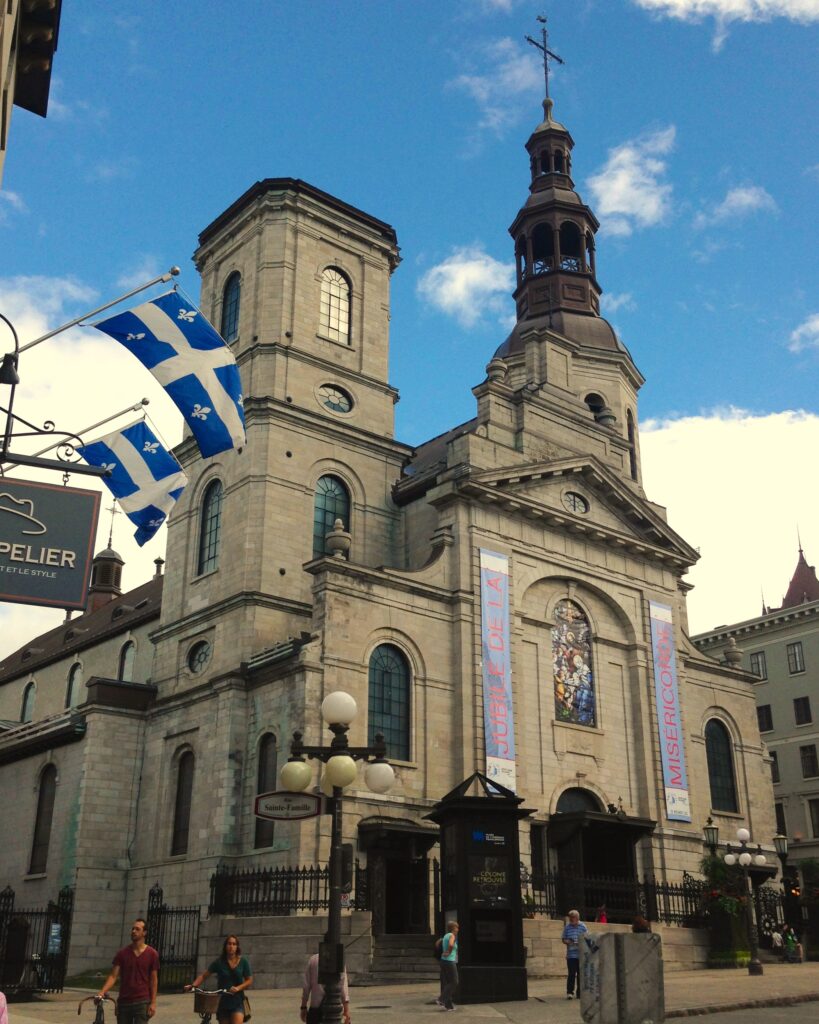 Religious music played an important role in the founding of Québec City. Activities aligned with festivities of the liturgical calendar, while public prayers, processions, and Sunday masses forged a social fabric in an atmosphere of religious fervor. François de Laval (1623–1708), the first Bishop of Quebec, founded the Diocese of Quebec and created new churches, schools, and charities. Quebec Cathedral has been at the center of musical life thanks to its institutional and educational role. Laval brought from France an organ which was installed in the Cathedral of Notre-Dame-de l'Immaculée-Conception in 1663.
During English colonial rule, church music was gradually adopted by locals or immigrants from Germany and Britain. St. Andrew's Presbyterian Church (1810) houses the oldest congregation of Scottish descent in Canada. Its origins date back to 1759, when the regiment of the 78th Fraser Highlanders of General James Wolfe's (1727–1759) army was stationed in Quebec.
The churches were not only places of community where music was played and heard during services, but also provided the framework for ambitious musical initiatives that became the nuclei of ensemble concerts. For example, on 26 June 1834, Stephen Codman, the musical director of the Anglican Cathedral of Holy Trinity, invited 111 choristers and 60 musicians for a sacred concert featuring works by Haydn, Mozart, Handel, Cherubini, and Rossini. The popularity of European choral repertoire led to the creation of the Union musicale in 1866 and the creation of the Société Musicale Ste-Cécile in 1869.
Learn more about Quebec's musical life in a new entry on MGG Online.
The image above is of Basilique Cathédrale Notre-Dame de Québec, and below is a concert choir performance at the cathedral.