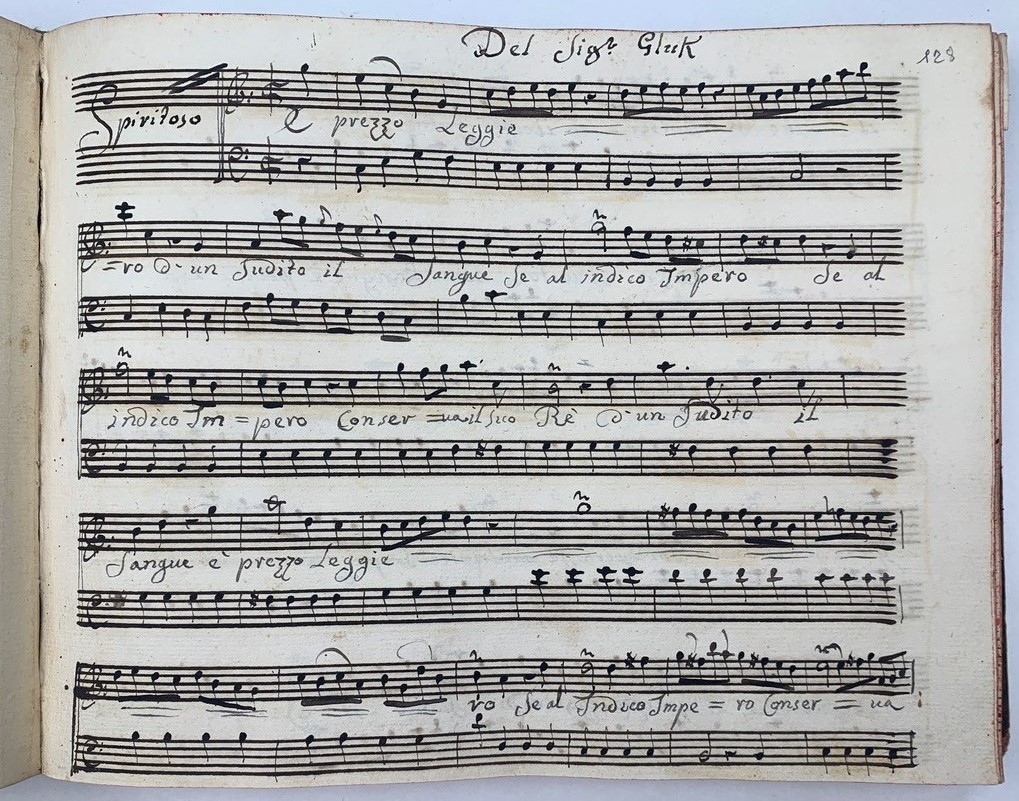 A new discovery is on its way to boost the Gluck Complete Edition, headed by the Mainz Academy of Sciences and Literature, as the editing project nears its completion. Project manager Tanja Gölz authenticated eleven vocal pieces from Gluck's opera Poro found in a Berlin antiquarian bookshop and originating from an anonymous private collection. These include eight arias that had previously been considered lost and were therefore completely unknown to Gluck researchers. Composed in 1744 for the Teatro Regio in Turin, Poro is one of Gluck's early opere serie, of which only individual numbers have survived in the form of copies, subsequently created parts, or isolated selections.
On this basis, the historical-critical edition of the fragmentary opere serie is presented in two parts of the Gluck Complete Edition published by Bärenreiter, thus making another facet of the hitherto almost unknown early work of the opera reformer available to scholars and performers. As a result of the newly found short score and canto e basso copies, which were likely made for rehearsals and thus within the immediate context of the world premiere, the proportion of Poro's musical text has increased to a total of 14 complete numbers (including the sinfonia), which is almost 50 percent of the original, full-length work.
Learn more in the news section of MGG Online.
The image above features È prezzo leggiero, Gandarte's entrance aria from Gluck's opera Poro (Turin 1744). Listen below to pieces from Gluck's Alceste, including the work of U.S. soprano Jessye Norman.