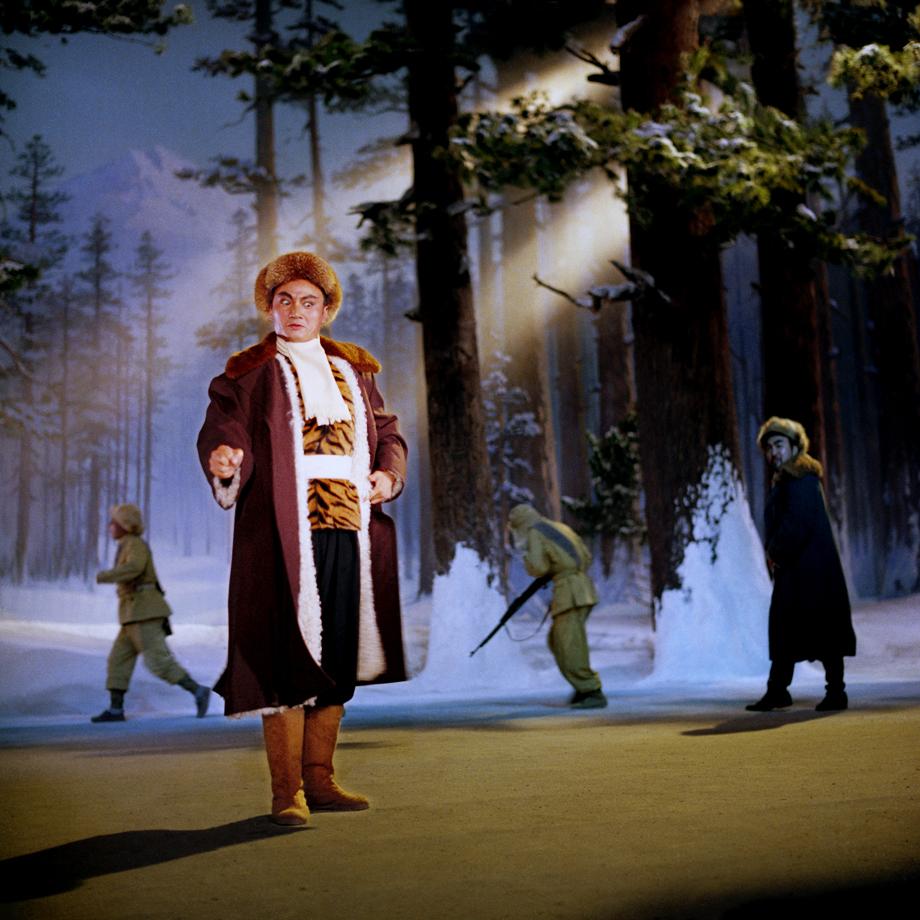 The so-called model works (yangbanxi)—ten operas, four ballets, two symphonies, and two piano pieces—monopolized China's theatrical and musical stages for a decade.
Repercussions of these works can be traced in recent Chinese rock, pop, and art music. Contrary to the popular assumption that the model works were characteristic products of Cultural Revolution ideology, they are manifestations of a hybrid taste that calls for the transformation of Chinese tradition according to foreign standards, a taste which has for more than a century determined compositional practice in China.
One of the earliest and best-known works, the collectively written jingju Zhi qu Weihu Shan (Taking Tiger Mountain by strategy), is an example; its traditional Chinese and European musical and dramatic elements illustrate how the particular forms taken by musical modernization during the Cultural Revolution were—except in their degree of semantic overdetermination—typical of compositional practice in today's China.
This according to "Cultural Revolution model works and the politics of modernization in China: An analysis of Taking Tiger Mountain by strategy by Barbara Mittler (The world of music XLV/2 [2003] pp. 53–81).
Above, a still from the 1970 film; below, an excerpt from a performance.
BONUS: CCTV host Bi Fujian entertaining friends at the dinner table with a rendition of a scene using chopsticks for percussion.
BONUS BONUS: An updated version from a 2013 variety show (Star Wars Opera Night/Quanneng Xingzhang Xiqu zhi Ye) with the renowned singer Sun Nan.