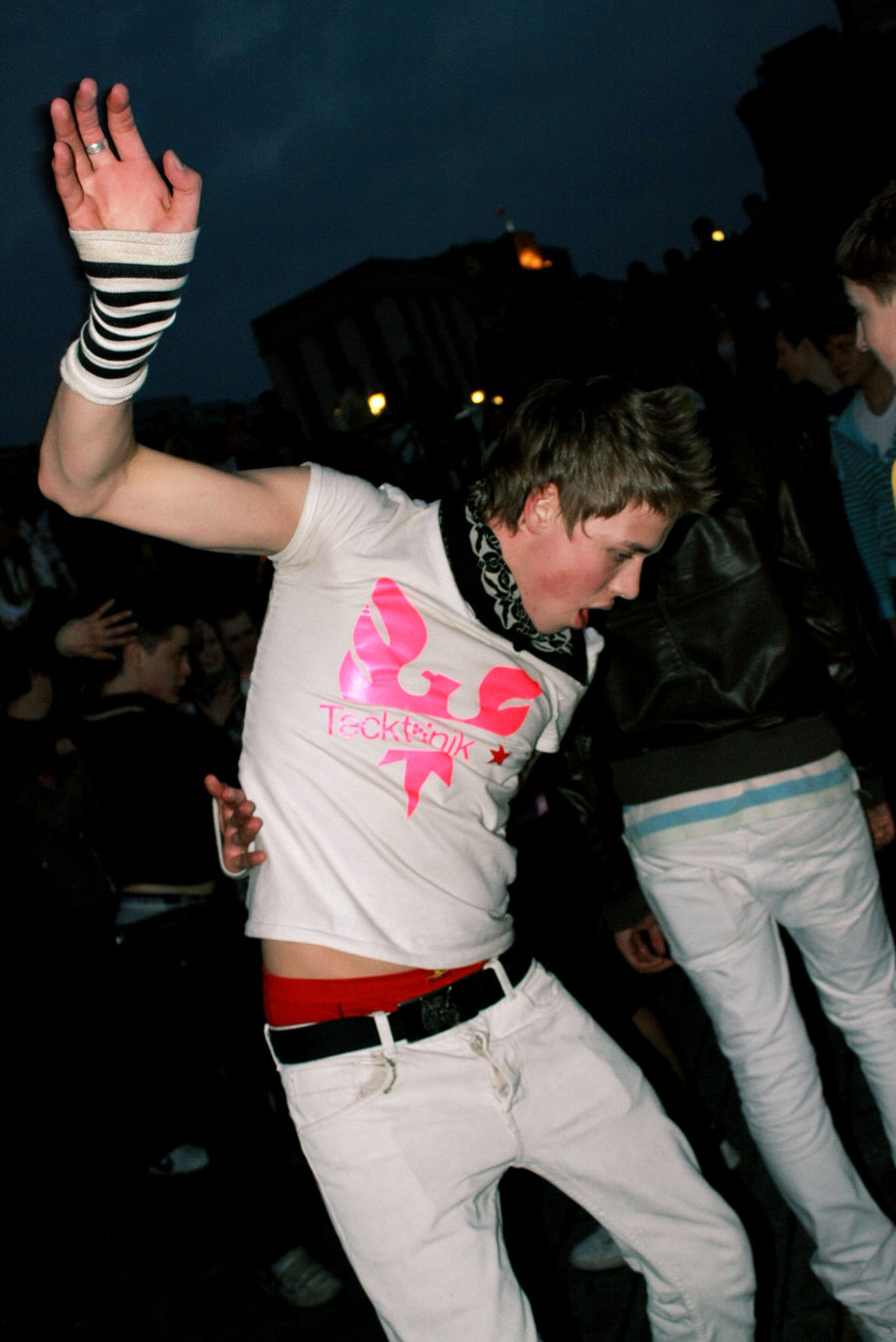 Danse électro originated in France at the beginning of the 2000s. Inspired by other European dance movements, danse électro went on to become a global phenomenon.
Tecktonik, registered as a trademark in France in 2002, played an important role in the spread of the movement. The Tecktonik trademark branded nightclubs, compilation albums, and various tie-in products, including clothes (above) and alcoholic and energy drinks.
While danse électro was one of several movements involving dancing to electronic music, it maintained its identity through brand placement, the involvement of pre-teenagers, and information technologies, particularly Web 2.0 applications.
This according to "Tecktonik and danses électro: Subculture, media processes, and Web 2.0" by Anne Petiau, an essay included in Made in France: Studies in popular music (New York: Routledge, 2018, pp. 203–15).
Below, Alive by Mondotek, a danse électro hit from 2007.