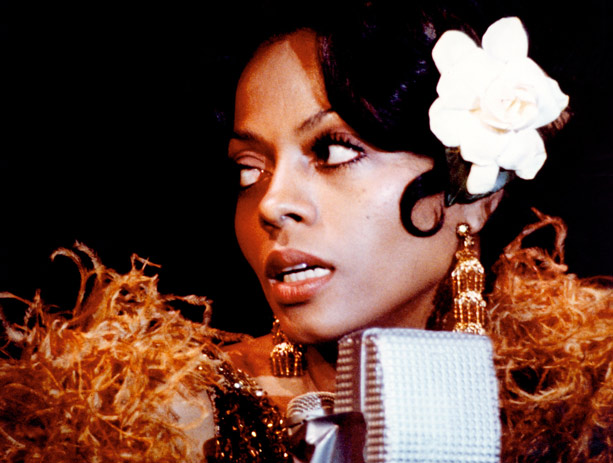 The 1972 film Lady sings the blues, starring Diana Ross as the legendary jazz singer Billie Holiday, merits close analysis as a historical marker.
Sidney J. Furie's film is a crossover text, created to win the sympathies of both white and African American audiences. In its effort to provide for all possible viewer positions, the film negotiates racial, gender, generational, and political issues.
This according to "Strange fruit?: Lady sings the blues as a crossover film" by Gary Storhoff (Journal of popular film and television XXX/2 [summer 2002] pp. 105–113).
Today is Diana Ross's 70th birthday! Below, her portrayal of Lady Day.