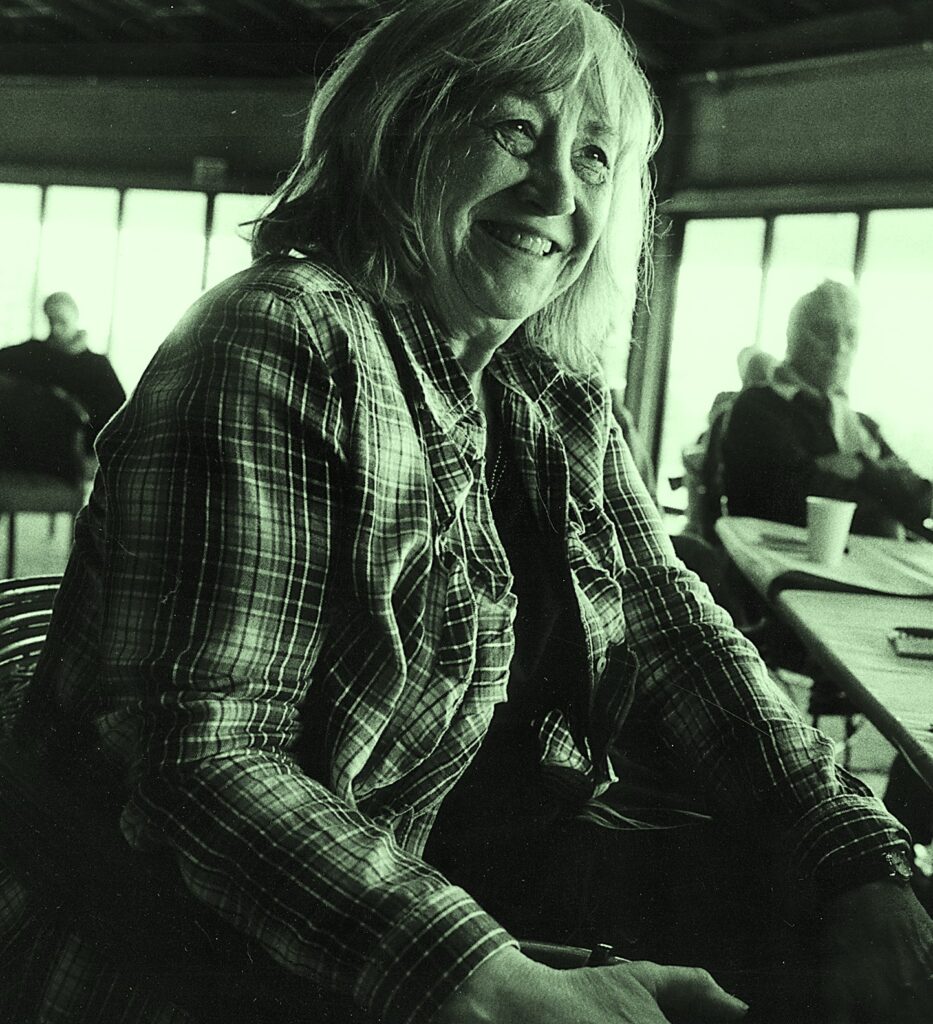 Gloria Coates was born in 1933 in Wausau, Wisconsin and later studied composition with Alexander Tcherepnin and Otto Luening, as well as singing, musicology, acting, and painting, receiving degrees from Columbia University and Louisiana State University. Coates initially worked as a composer, singer, actress, author, and painter. In 1969, she settled in Munich and focused on composing. This period of her life yielded 17 symphonies and ten string quartets, as well as other instrumental chamber music, vocal works, and electroacoustic music. In 2014, the Los Angeles Times music critic Mark Swed referred to Coates as "our last maverick".
Coates used microtonality, scordatura, and glissandi on string instruments, and experimented with multiphonic vocal techniques, yet without ever entirely abandoning tonality. In a 2010 interview, she described her distinct approach to composition and use of glissandi. As Coates described, "I would say that my initial work with glissandi had to do with the fact that I'm also a visual artist. I've never really analyzed it, but, in a way, I was building structures visually that could also exist in sound. I think that's how it all began."
The premiere of her first symphony Music on Open Strings at the Warsaw Autumn Festival in 1978 brought her international fame. The symphony was included in the Bayerischer Rundfunk's 1980 Musica Viva concert series, becoming the first orchestral composition by a woman in the 35-year history of the series. Coates became involved in Munich's musical life by directing a series on U.S. contemporary music there from 1971 to 1984. Invitations to concerts and lectures in the early 1980s took her to Moscow (1981), India (1982), and Harvard University (1984).
Coates, who shared her time between the United States and Germany, died in Munich on 19 August 2023. Read the full obituary on MGG Online.
Listen to Gloria Coates' composition Time advances to no destiny (performed by Lavinia Mallegni) below.