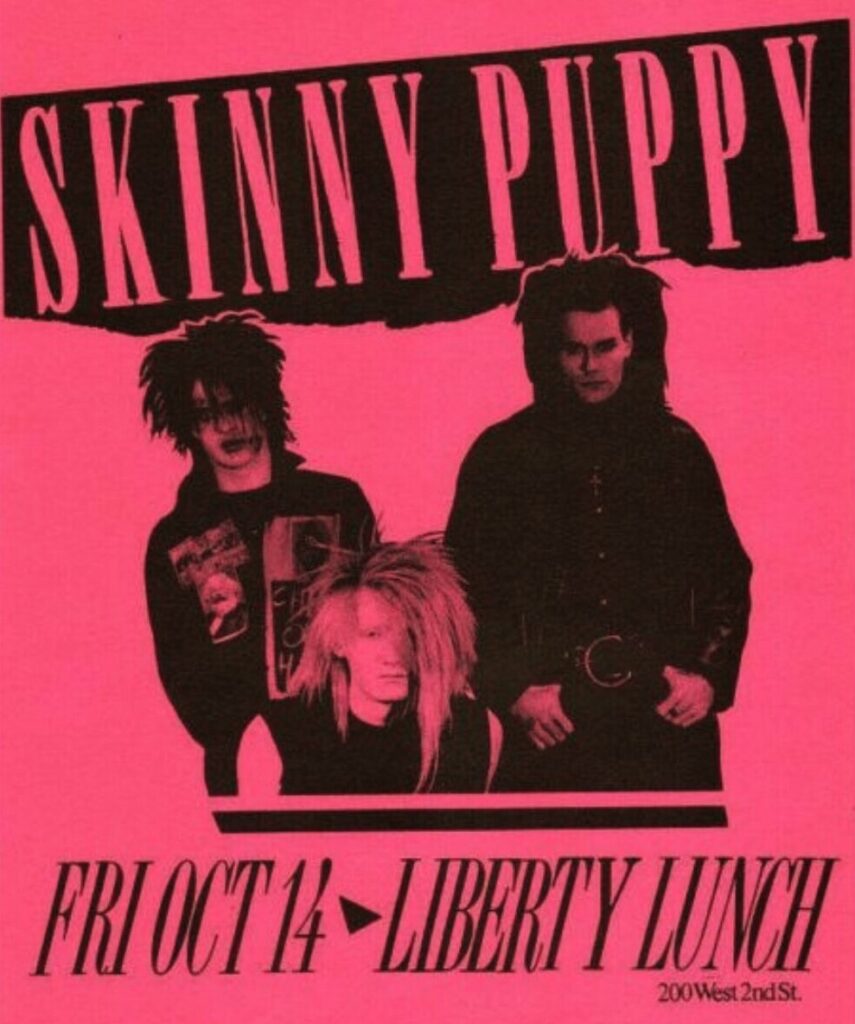 Skinny Puppy has long been considered a classic band in the electro-industrial genre. Formed in Vancouver, Canada in 1983 by cEVIN Key (Kevin Crompton) and Nivek Ogre (Kevin Ogilvie), Skinny Puppy was influenced early on by Kraftwerk, Throbbing Gristle, Cabaret Voltaire, and Suicide. The band soon created an innovative "hard electronic" sound that combined audio samples of films with heavy metal guitar aesthetics. When asked about the 1980s industrial scene, Ogre stated, "The original idea for industrial music was just a category for abstract ideas and abstract music. . . It didn't matter what you used. Glass in your cupboard or a rat running across your floor."
On their first tour, shortly after the release of the Remission EP, Wilhelm Schroeder (Billy Leeb) joined the band as a keyboardist in live performances. In 1986, he left the band to start Frontline Assembly and was replaced by Dwayne Goettel of Psyche. The first LP on which Goettel was involved, Cleanse, Fold and Manipulate, was Skinny Puppy's worldwide breakthrough. Through this and the following albums and tours, the band garnered fans and gained a strong reputation globally.
In a 2020 interview, cEVIN Key described their songwriting process as having remained fairly consistent over the years. According to Key, "I still luckily own all the original equipment, so I can use that formula if I wish or can improvise with using elements of that formula. We were using a computer to sequence our [early albums] so in this case it's quite the same even though technology has advanced greatly. . . Luckily, I was trained well by being in a band with five other guys who each had their own world. It's in this training that I received writing albums, recording, and touring that I was able to grasp the experience to come and produce my own ideas. . . At the time Skinny Puppy was formed, the scene in Vancouver was so vibrant that our first goal literally was to have a song played at the local disco. So, I think, we all started with small goals, and they grew exponentially."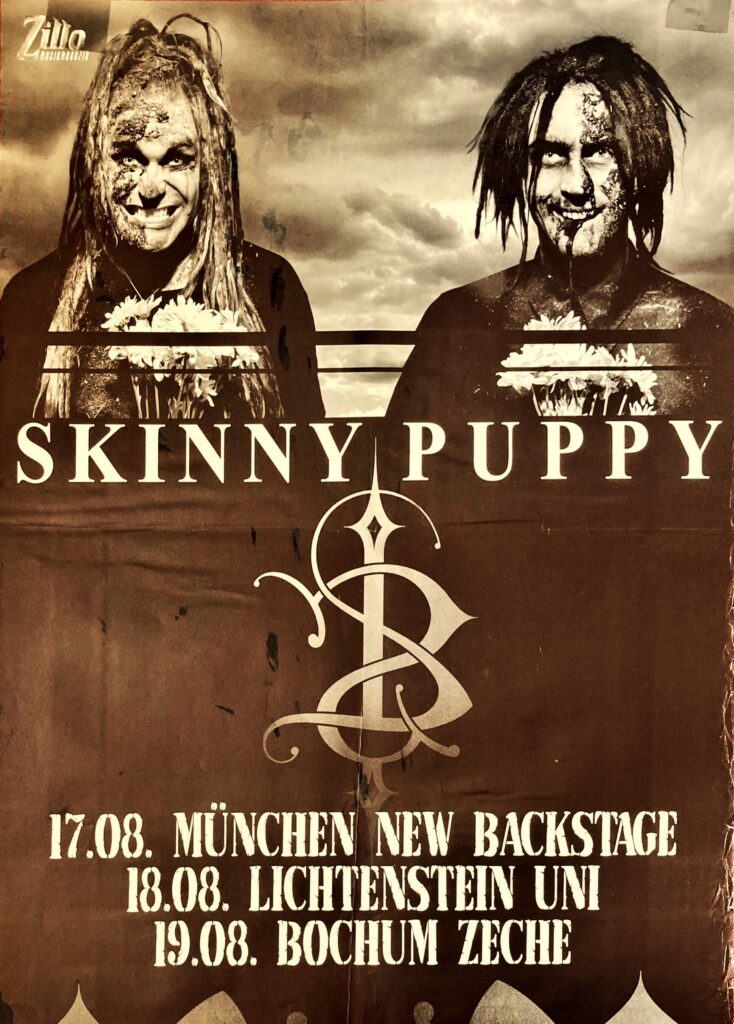 Part of Skinny Puppy's success has been that their music, politics, and song lyrics have engaged with the contemporary social issues that have driven them since the band's foundation, especially animal rights—which inspired their name and albums such as VIVIsectVI. The band also famously billed the U.S. government $666,000 in 2014 for its use of their music played at intolerably high levels in the interrogation of accused terrorists at Guantanamo Bay. As one of the industrial genre's most influential bands, Skinny Puppy have laid the groundwork for the mainstream success of acts such as Nine Inch Nails. Now celebrating 40 years together, the band has embarked on their farewell tour in 2023.
Read about Skinny Puppy and many other industrial and electronic artists in Das Gothic- und Dark Wave-Lexikon: Das Lexikon der schwarzen Szene (The gothic and dark wave lexicon: The lexicon of the black scene). Find it in RILM Music Encyclopedias.
Below is a classic video of Skinny Puppy performing Assimilate. Enjoy!