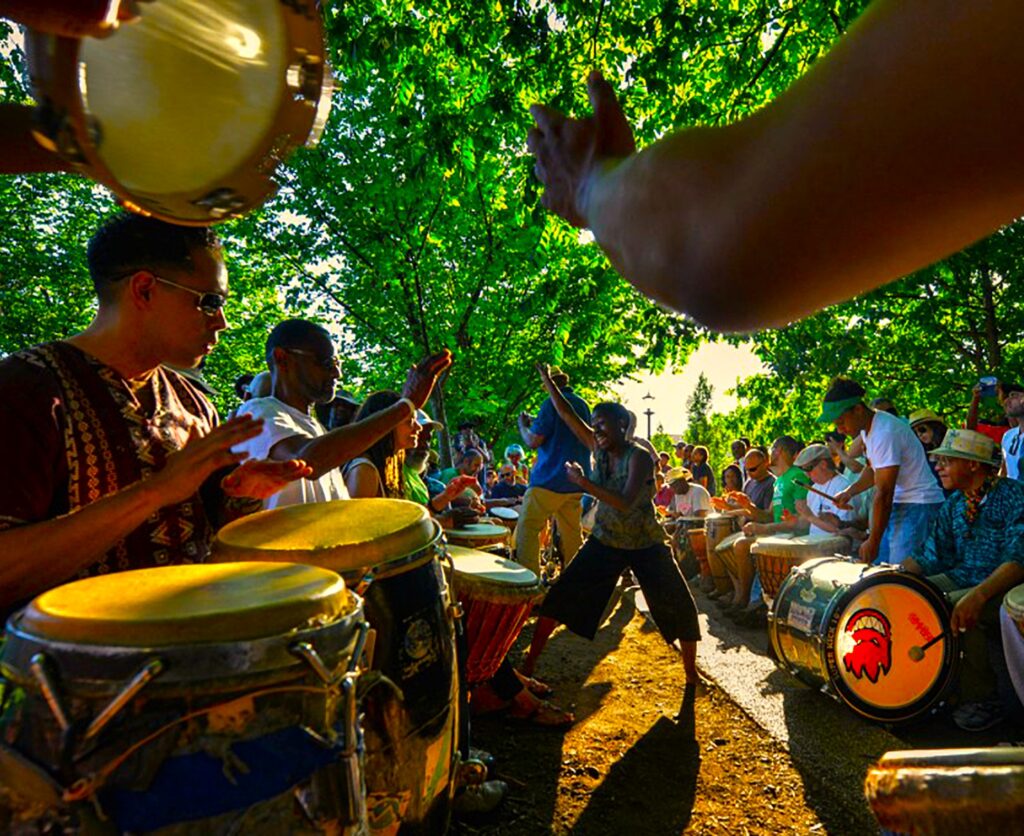 In many cases, procedural connections exist between musical experiences and ethnographic research methods to processes of peacebuilding–for example, conflict transformation. In such instances, there is usually an explicit attempt to demonstrate a mutual form of understanding. In ethnographic research, this has taken the form of written and verbal accounts and interactions, although increasingly, visual and gestural information also is considered. Aural information may not be considered as data itself but rather something to be written down and discussed. Conversely, music can be wordless and even if words are used in the form of song texts, the musical experience itself is shared and demonstrated through sound and the associated meanings of sound. A successful musical interaction is one where the participants understand and demonstrate the appropriate musical responses at the most meaningful temporal occasions.
Expanding on the combined use of musical interaction and ethnographic research, musical ethnography can provide practical insight into the field of peacebuilding and peace education given that a primary prerequisite for successful peacebuilding is to obtain and demonstrate a mutual cultural understanding and acceptance. Music is already often mentioned in literature on peacebuilding as one of the cultural and artistic expressions that are relevant in peace education–such literature, however, often lacks musical expertise or clear methods of application. In music, one may find strategies and approaches to reduce intergroup prejudices and conflict while increasing peaceful relations. In order to most effectively approach this topic, conflict transformation should be explored as as a peacebuilding strategy enabling the unpacking of the social interactions surrounding a conflict dynamic.
Celebrate the International Day of Peace today (September 21st) by reading Craig Robertson's article "Musicological ethnography and peacebuilding" in the Journal of peace education (XIII/3, 2016). Find it in RILM Abstracts.
Watch Sudanese musician John Kuol talk about his efforts at peacebuilding through music below.
Read related Bibliolore post: