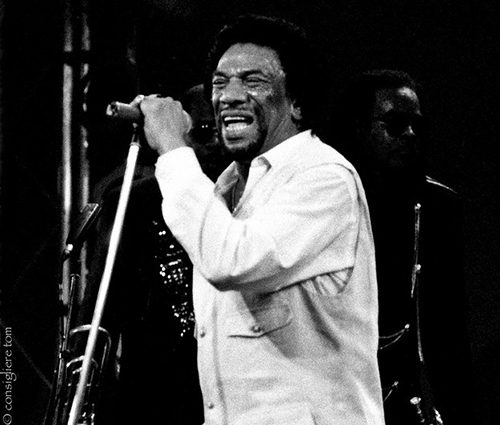 The singer, composer, and bandleader Bobby Byrd's life and career were closely intertwined with those of James Brown.
Growing up together in Toccoa, Georgia, Byrd gave Brown his first break by inviting him to join the Famous Flames—the vocal group founded by Byrd—after his family took a young Brown into their home following a prison term served for robbery.
After Brown seized the frontman spot, and after he briefly dismissed the Flames altogether, Byrd went on to play an integral role in Brown's career both on stage and off for the next ten years, providing vocal counterpoint and musical leadership while also serving as an intermediary between the singers, musicians, and dancers employed by Brown.
Known for his catch phrase "Don't worry 'bout a thing", Byrd was widely loved and respected. Although he carved out a modest solo career, if he had been associated with the writers, producers, and musicians at a label like Atlantic or Stax, today he would be remembered alongside the likes of Wilson Pickett, Otis Redding, and Solomon Burke. His bond with Brown was perhaps both blessing and curse, but their shared background, struggles, and successes made the bond nearly inevitable.
This according to "Don't worry 'bout a thing: Bobby Byrd (1934–2007)" by Alan Leeds (Wax poetics 26 [December/January 2007/2008] pp. 36–39.
Today is Byrd's 80th birthday! Above, Bobby Byrd by Thomas Halfmann is licensed under CC BY-NC-ND 2.0. Below, with the JB All-Stars in 1989).