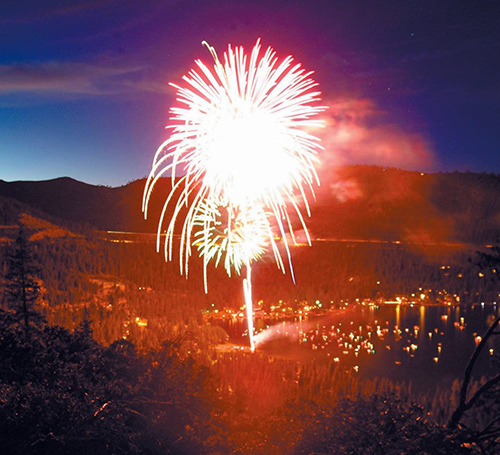 Charles Ives's The Fourth of July (1912) abounds with polymeter, polytonality, dense simultaneous layering of seemingly independent and contrasting elements, and quotations from at least 15 traditional U.S. songs and march tunes. In particular, the work includes two musical "explosions" (representing fireworks) comprising extremely dense strata of non-synchronous materials.
However, a close analysis of Ives's compositional techniques demonstrates how the work's many diverse elements have been integrated within a carefully organized structural framework.
Further, an equally deliberate pondering of Ives's philosophical and aesthetic ideals illuminates how the work expresses his deep connection to transcendentalism's search for spiritual truth in the divine oneness of the present, the ongoing fabric of human experience. In its depiction of a boy's experience of a community's celebration, Ives's work points to the shared spiritual roots that underlie this communal expression; the inner relationships between its seemingly disparate elements are analogous to the oneness that pervades all things in the transcendental universe.
This according to "Beyond mimesis: Transcendentalism and processes of analogy in Charles Ives' The Fourth of July" by Mark D. Nelson (Perspectives of new music XXII/1–2 [1983–84] 353–84; RILM Abstracts of Music Literature 1984-5966).
Happy Fourth of July! Below, a recording of the work by the New York Philharmonic, led by Leonard Bernstein.