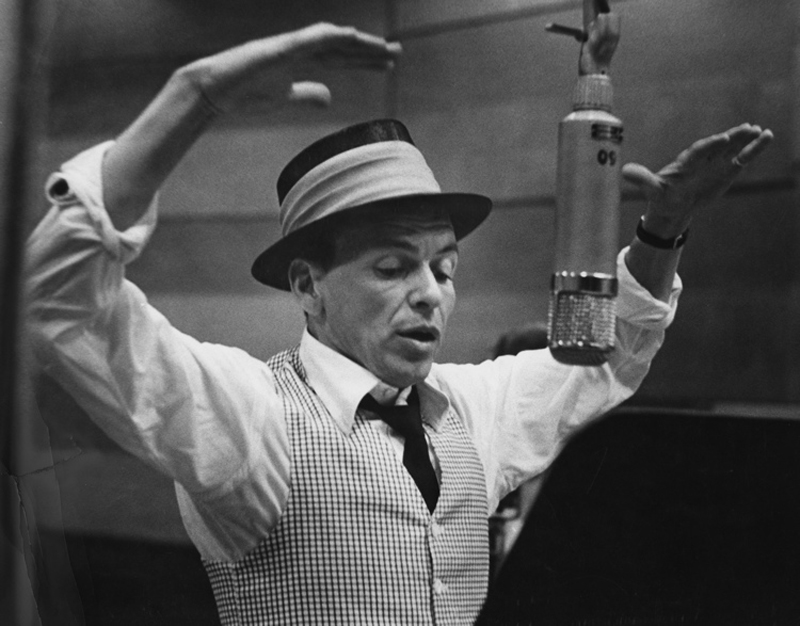 The notion of "dancing to Sinatra" immediately calls to mind images of World War II-era GIs and their sweethearts dancing cheek-to-cheek to the crooner's ballads or couples jitterbugging to Five minutes more.
A provocative presence among social dance musicians of the swing era, Sinatra's songs have also inspired the dancing of professional choreographers in ballet and modern dance. Perhaps the most important choreography created for the concert stage to Sinatra's music is Twyla Tharp's Sinatra suite, which was choreographed in 1983 for American Ballet Theatre's Mihail Baryšnikov and Elaine Kudo.
This according to "Dancing to Sinatra: The partnership of music and movement in Twyla Tharp's Sinatra suite" by Lisa Jo Sagolla, an essay included in Frank Sinatra: The man, the music, the legend (Rochester: University of Rochester, 2007, pp. 117–23).
Today is Sinatra's 100th birthday! Above, recording dance music for the kids; below, an excerpt from Tharp's work.
BONUS: Sit back and enjoy the entire suite.