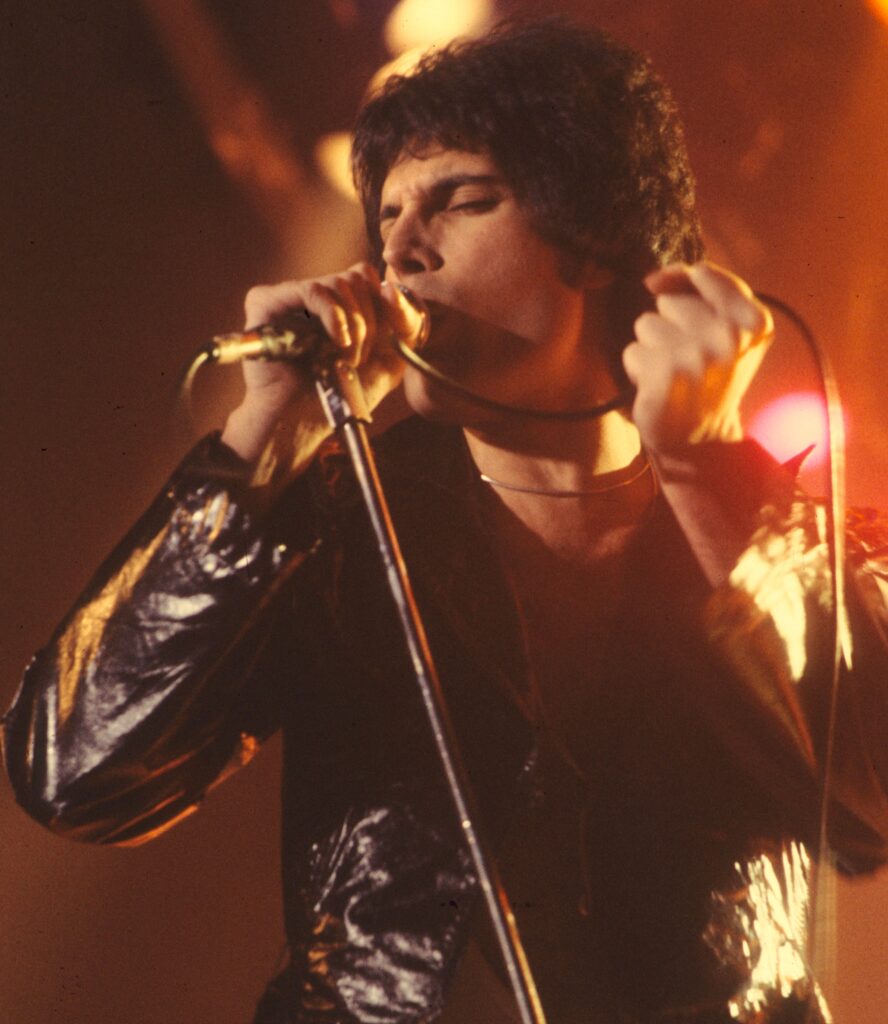 In the world of 1970s rock, Freddie Mercury's voice had few equals. After joining Queen in 1970, his voice quickly became the hallmark of the band. The song Bohemian rhapsody, from the LP A night at the opera (named after a Marx Brothers film) was a coming out for Mercury, whose poetic and dramatic vocal style on that song became a focal point of Queen's music. In 1976, the band released the LP A day at the races, named for another Marx Brothers film, and performed in London's Hyde Park in front of more than 150,000 people. Their singles and LPs took the top spots on the hit parades of many countries, millions of records were sold, and the band's management booked the largest halls and stadiums for their tours.
The album News of the world, released in 1977, featured anthems for the large venues where the band performed, and included the hits We will rock you and We are the champions. Mercury's flamboyant personality and performances along with his cross-dressing managed to avoid media witch hunts and even enhanced Queen's public image. Mercury dressed as a ballet dancer and stormtrooper for the 1984 music video I want to break free and convinced the rest of the band to dress in drag for the video as well.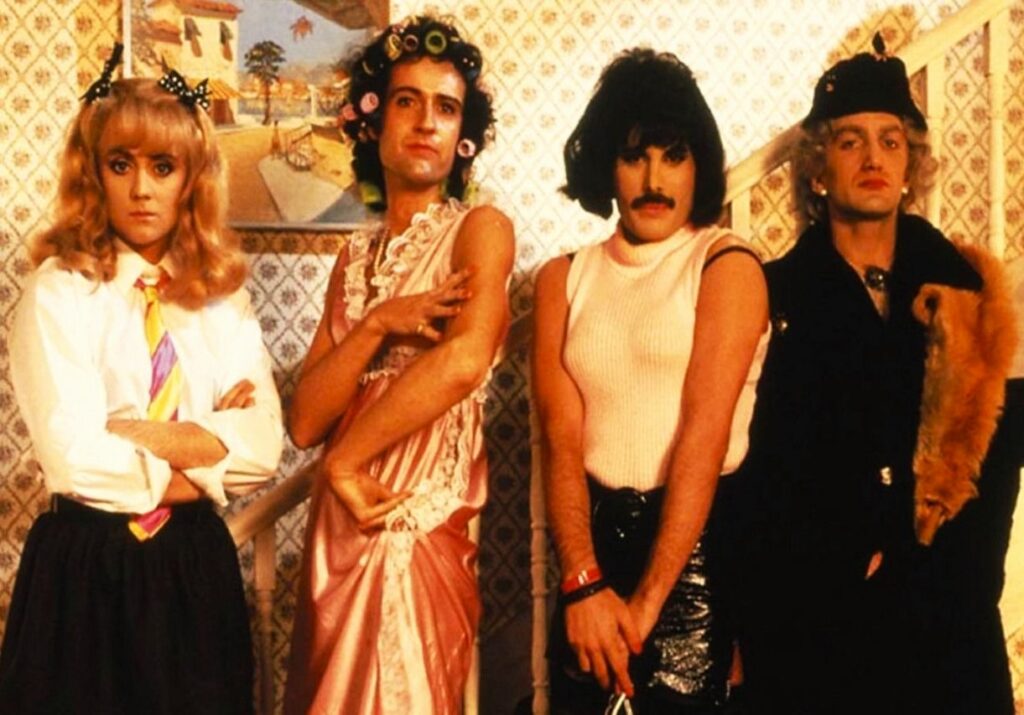 Despite his commitment to the Queen, Mercury nurtured a solo career beyond the band. Before the release of Queen's 1973 debut album, he recorded a cover version of I can hear music by the Beach Boys under the pseudonym Larry Lurex, and solo work over the course of his career included tracks for a Dave Clark musical and the 1988 album Barcelona, which featured a duet with the Spanish soprano Montserrat Caballé.
Freddie Mercury's 77th birthday was celebrated this week on September 5! Read on in the Lexicon of progressive rock: musicians, bands, instruments, terms (2013). Find it in RILM Music Encyclopedias (RME).
Watch the music video for Queen's I want to break free below.
In case you missed it, here's a related post on Bibliolore.