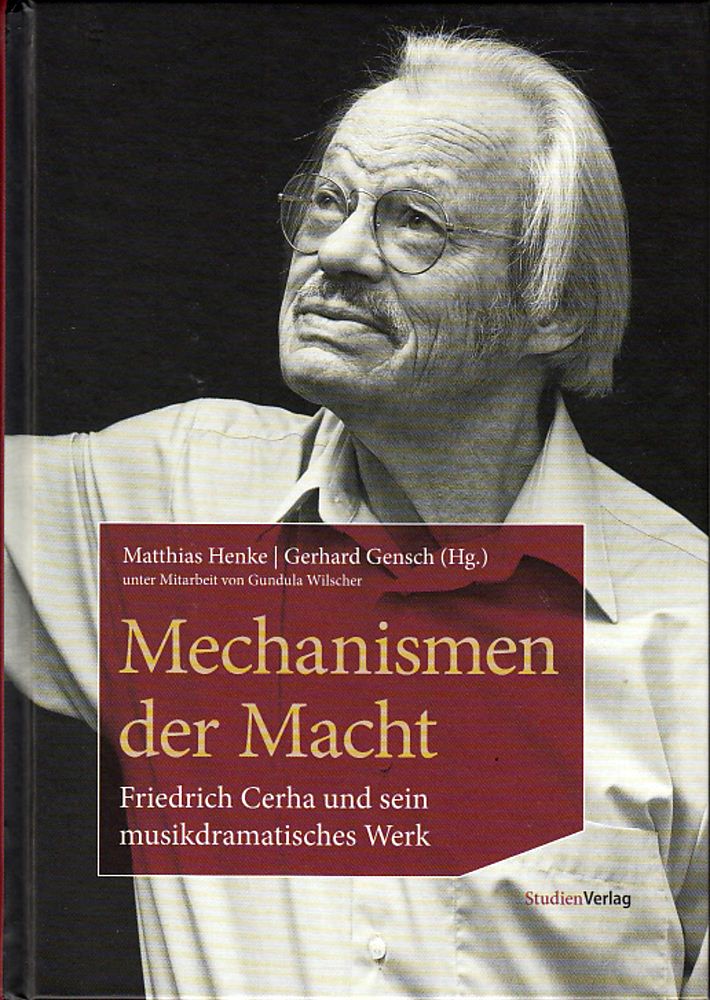 In 2016 Studien-Verlag launched the series Schriftenreihe des Archivs der Zeitgenossen with Mechanismen der Macht: Friedrich Cerha und sein musikdramatisches Werk.
Founded in 2009, the Archiv der Zeitgenossen (archive of contemporaries) is a collection of artists' estates donated both during their lifetimes and posthumously. Established by the state of Lower Austria, it is housed at the Donau-Universität Krems, which curates it.
The inaugural volume of the series draws on the archive's Friedrich Cerha collection, which documents Cerha's life, primarily as composer and conductor, but also as musician, musicologist, scholar of German literature, teacher, private person, and public figure. The archival holdings provide scholars with a unique source for studying Cerha's musical work, and also contain a wealth of materials on questions regarding cultural politics, reception history, media studies, and musicology.
Below, excerpts from Cerha's Onkel Präsident, one of the works discussed in the book.