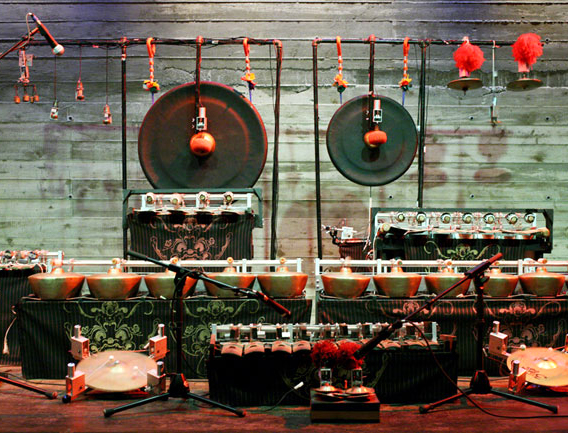 The gamelatron, a robotic gamelan built by the sound artist Aaron Taylor Kuffner, has appeared regularly at events such as Burning Man, raves, and exhibitions.
Breaching the conceptual divides between instrument and art installation, performance and recording, sculptor and composer, and prosthesis and robot, the gamelatron is a singular site for investigating imaginaries of the human, machine, and media.
This according to "Atmosphere as a concept for ethnomusicology: Comparing the gamelatron and gamelan" by Andrew McGraw (Ethnomusicology LX/1 [winter 2016] pp. 125–147.
Below, the gamelatron in action.