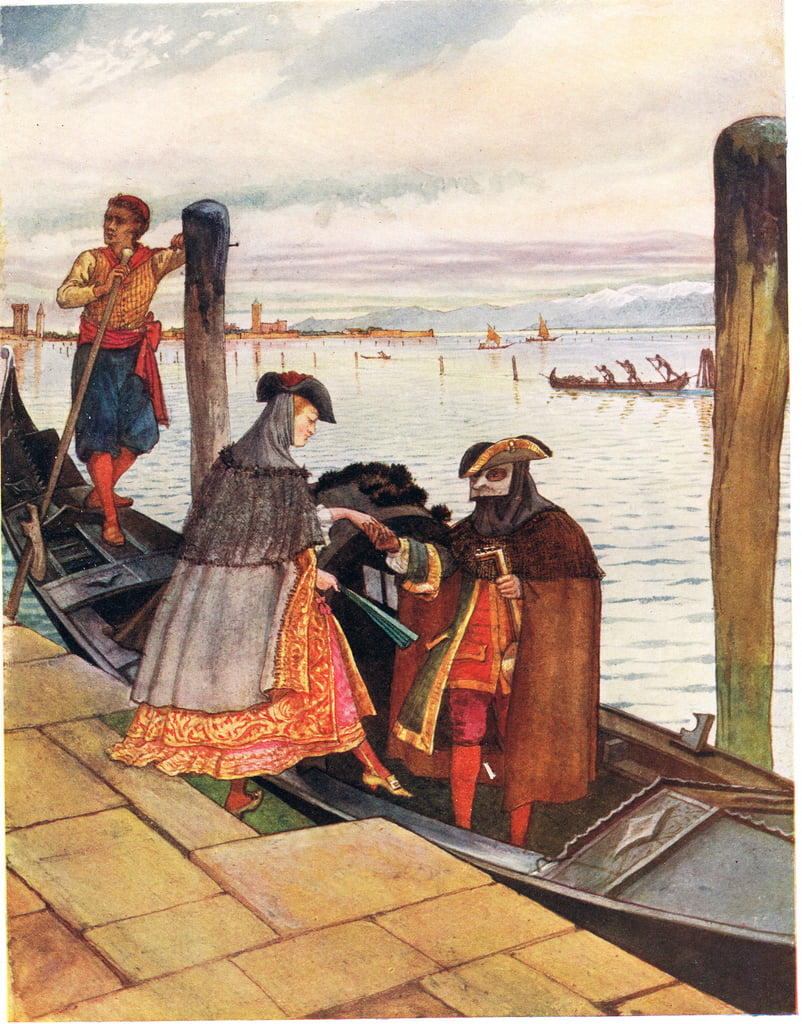 La biondina in gondoletta is likely the most famous gondola song in Europe. The music had long been attributed to the German-born composer Johann Simon Mayr, whose authorship, however, can be ruled out. Until now, the composer of the tune has remained anonymous, but the lyrics in Venetian dialect were written by Antonio Lamberti and date back to the 1770s. They appear to address Contessa Marina Querini Benzon, whose salon near San Beneto in Venice, had been frequented by the poet and other local but also foreign artists and intellectuals.
Because of its salacious verses and wide dissemination, La biondina in gondoletta was prohibited during the Napoleonic occupation of Venice (1805–15). Nonetheless, the song with its catchy melody made a truly European career in the course of the 19th century. Abroad, it functioned as a symbol of Venetian vitality and Italian lightheartedness, combining stereotyped imaginations of an Italian national character with a nostalgic view of the glorious past. Many European composers worked with the melody of La biondina in gondoletta, cited it, or improvised on the theme. Beethoven, for instance, used the song, referring to it as the epitome of Venetian popular music, without ever traveling to Italy. Given the manifold versions and settings of the piece, it can be considered an early transnational hit song.
The astonishing success of La biondina in gondoletta continued into the 20th century, when it was used within the Festival Internazionale della Canzone di Venezia, held for the first time in July 1955. Six European nations, namely Italy, Netherlands, Austria, Belgium, Monaco and France (or rather their radio stations), competed in this first edition of the popular song festival, which was broadcast in all participating countries. With a festive ceremony the song contest came to an end, when musicians of all six nations played La biondina in gondoletta together. In the following years, the custom of ending the event by intoning the famous gondola song was maintained, clearly demonstrating how La biondina in gondoletta, in the course of the 19th century, on a Europe-wide scale, had been deeply rooted in the collective memory as a clichéd musical symbol of Venice.
Read on in "La biondina in gondoletta: The transnational success story of a popular gondola song" by Henrike Rost, an essay included in the volume Popular song in the 19th century (Turnhout: Brepols, 2022).
Celebrate the La Biennale di Venezia (Venice Biennale) and the Biennale Musica 2023 (www.labiennale.org/en/music/2023) taking place in Venice October 16-29. Listen to a performance of La biondina in gondoletta below.