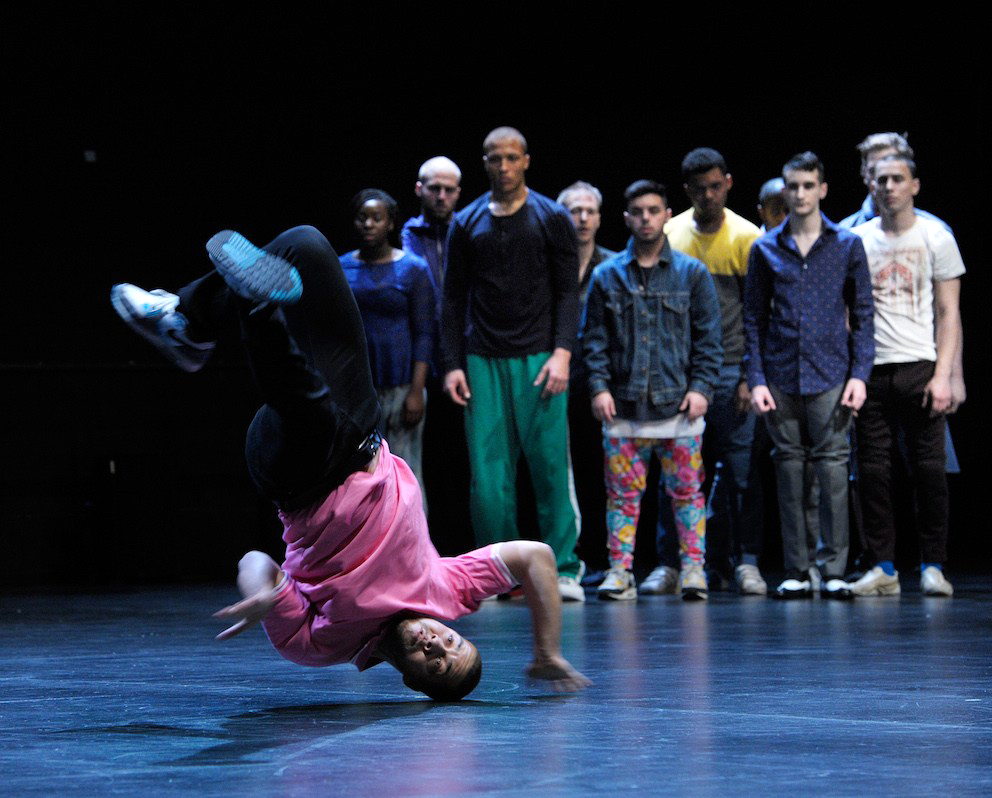 HipHop Academy Hamburg's rappers, dancers, and beatboxers use hip hop as a platform of integration, shaping feelings of belonging and perceptions of dual identities.
The Academy's 2013 production DISTORTION examined migrant descendants' places in Germany and provoked audiences to contemplate the new faces of the nation. This symbiosis of hip-hop and contemporary dance performed macro- and micro-political integration, illuminating how the boundaries of German national identity are disrupted by the presence of interculturality.
This according to "Ich fühle mich Deutsche: Migrant descendants' performance of integration through the Hamburg HipHop Academy" by Emily Joy Rothchild, an essay included in Transglobal sounds: Music, youth and migration (New York: Bloomsbury, 2016, pp. 155–76).
Above and below, excerpts from DISTORTION.