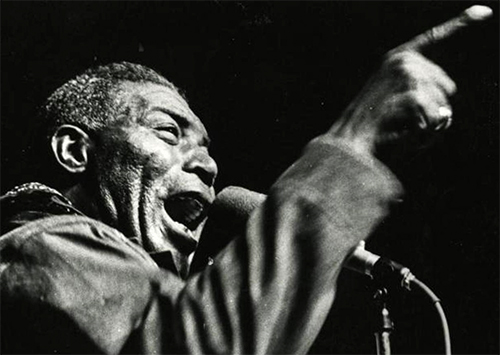 In June 1960, after nine years of recording and over two decades of touring and performing, Howlin' Wolf and some trusted sidemen entered Chess Studios in Chicago to cut three sides. Wolf was 50 years old and an established act; yet everything about the session's results, and particularly the song Back door man, seems elusive and interstitial.
Jim Crow racial segregation—at least one of the many meanings of the song's title—was then both legally discredited and locally practiced, in the North as well as the South. Minimal, sinister, and edgy, fueled by images of violence, betrayal, and polymorphous sexual bravado, structured throughout by riddles and dialectical reversals, Back door man is a sort of historical puzzle, fusing Jim Crow sound, Jim Crow sex, and Jim Crow space; it implies as well a theory of how sound and subject formation, and subject formation through sound, arise out of Jim Crow violence.
This according to "Back door man: Howlin' Wolf and the sound of Jim Crow" by Eric Lott (American quarterly LXIII/3 [September 2011] 697–710; RILM Abstracts of Music Literature 2011-27928).
Today is Howlin' Wolf's 110th birthday! Below, the recording in question.