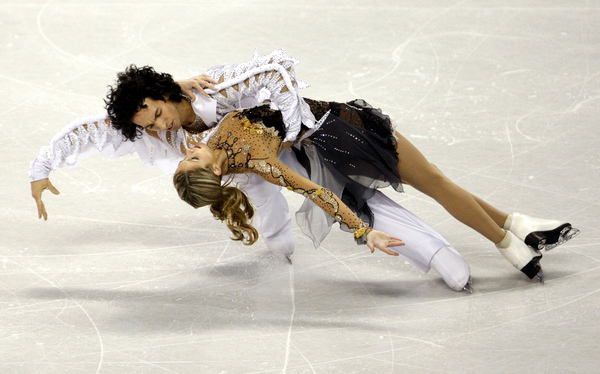 The term ice dance was coined for attempts to perform ballroom dances on the ice, and to create ballroom-style dances that could be performed on skates.
The genre was added to the figure skating World Championships in the early 1950s, and it became an Olympic sport in 1976. Ice dancers began to incorporate more and more elements of ballet and theatrical training into their performances, and by the mid-1980s leading dance teams were steadily moving ice dance away from its social-dance origins toward the domain of art dance.
While athleticism remained at the forefront, the lines between sport and art were starting to blur, and in 1992 the International Olympic Committee tightened the rules to steer ice dancing back toward ballroom dancing. It remains to be seen whether ice dancing will continue to be defined narrowly, or whether all forms of expressive skating to music will eventually be considered dance.
This according to What is the "dance" in ice dance? by Ellyn Kestnbaum (Proceedings of the Society for Dance History Scholars 22 [1999] pp. 243–248). Below, the Gold Medalists at the 2012 Olympics.