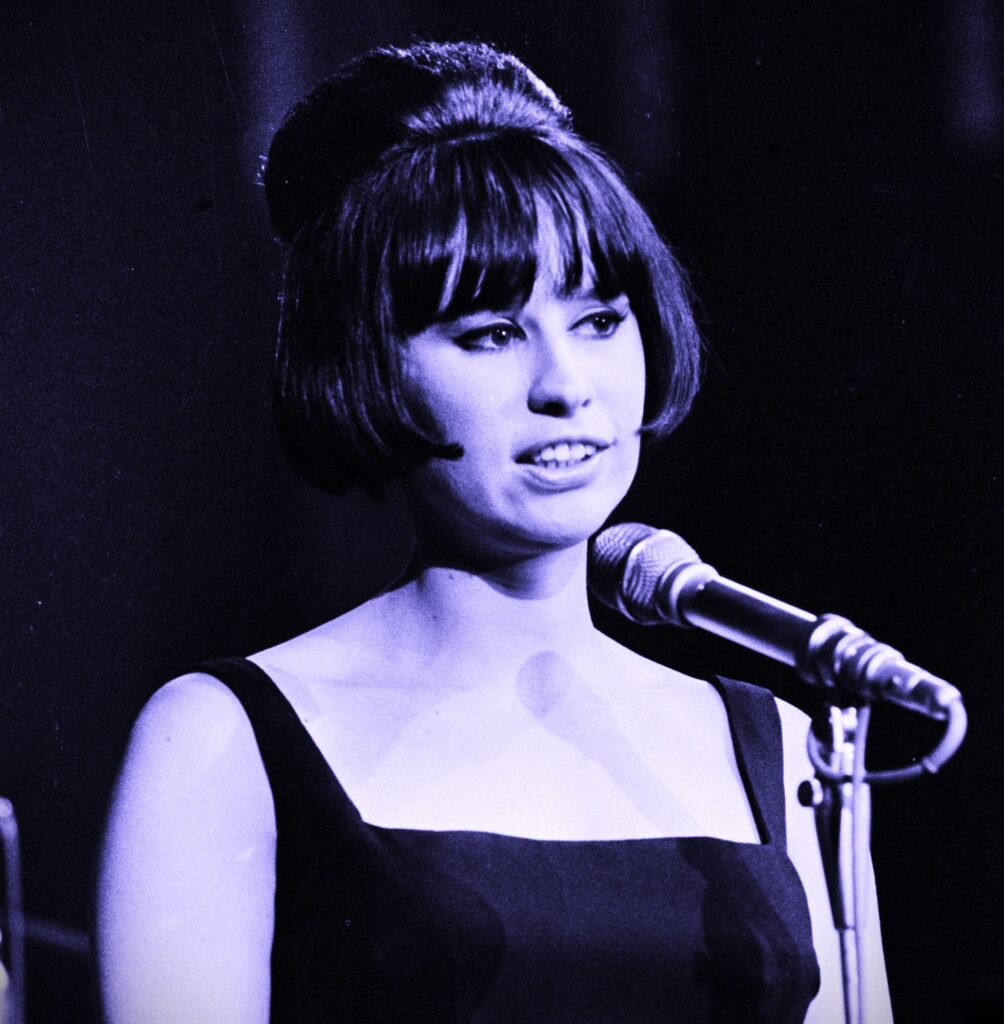 Astrud Gilberto, born Astrud Evangelina Weinert in Salvador, in Bahia, Brazil to a Brazilian mother and German father, was the voice of bossa nova. As a genre, bossa nova combined Brazilian samba rhythms and U.S. cool jazz elements while featuring an understated vocal style that complemented an acoustic guitar technique that featured plucked chords with jazz-influenced harmonies and chord progressions. Her rendition of The girl from Ipanema was sung quietly and melancholically without vibrato, in complete contrast to the extroverted rock 'n' roll numbers of the time. The song was composed in 1962 by Antônio Carlos Jobim and two years later appeared on the album Getz/Gilberto by singer and guitarist João Gilberto and saxophonist Stan Getz. On the album–which marked the peak of the bossa nova craze, sold millions of copies, and won a Grammy for Album of the Year–Astrud sang two of the songs: The girl from Ipanema and Corcovado (Quiet nights of quiet stars).
As a young woman, she moved with her family to Rio de Janeiro in 1948 where she worked in the Brazilian Ministry of Agriculture. Astrud married João Gilberto in 1959 after meeting at a friend's house with whom she had sung as an amateur in bossa nova shows. In 1963, she traveled to New York City and performed an English version of the song Garota de Ipanema on João's LP with Stan Getz. The English release of The girl from Ipanema marked her international breakthrough, making both the song and bossa nova known throughout the world. Although The girl from Ipanema is one of the most covered songs, it was Astrud's English version with a Brazilian accent that was first associated with the song.
Astrud continued her career with Getz Au Go Go (1964, with Stan Getz), The Astrud Gilberto Album (1965, nominated for a Grammy in the category Best Female Vocal Performance), and Look to the Rainbow (1966, with Gil Evans). Her hits included Água de beber (1965), The shadow of your smile (1965), and Desafinado (1966, with George Michael). Her final album, Jungle, was released in 2002. She received a Latin Grammy Award for Lifetime Achievement in 2008. Although Astrud never enjoyed massive success as a soloist, she was a prolific artist and collaborated with other major musicians throughout her long career as a vocalist.
Astrud Gilberto passed away on 5 June 2023 at the age of 83.
Read her obituary in MGG Online and locate information on her life and career in the Enciclopédia da música brasileira: Erudita, folclórica, popular (Encyclopedia of Brazilian music: Erudite, folkloric, popular, 2010) in RILM Music Encyclopedias (RME).
Watch the video of Astrud Gilberto performing Corcovado below!