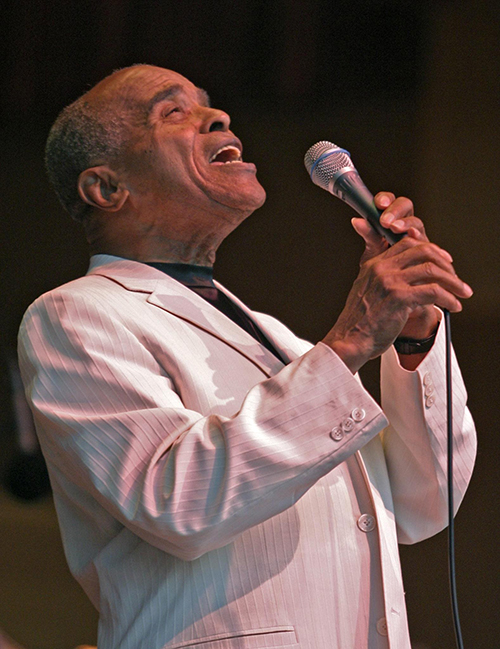 Jon Hendricks was not the first jazz singer to practice the art of vocalese—crafting lyrics to jazz instrumental compositions and solos—but was widely considered its standard-setting grand master.
After hearing King Pleasure's 1952 record of "Moody's mood for love" with lyrics by Eddie Jefferson, Hendricks was inspired to write his own verses to jazz instrumentals. "It opened up a whole world for me" he said in a 1982 interview. "I was mesmerized. I'd been writing rhythm-and-blues songs, mostly for Louis Jordan. But I thought 'Moody's mood for love' was so hip. You didn't have to stop at 32 bars. You could keep going."
Dubbed "the James Joyce of jive" by Time magazine, Hendricks gained international fame as part of the trio Lambert, Hendricks, and Ross, which often featured his vocalese creations.
This according to "Jon Hendricks, vocalese pioneer, dies at 96" by Allen Morrison (DownBeat LXXXV/2 [February 2018] 25; RILM Abstracts of Music Literature 2018-1066).
Today would have been Jon Hendrick's 100th birthday! Below, LH&R perform his Cloudburst.