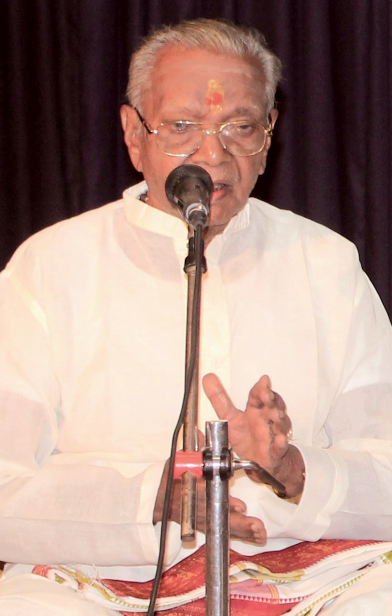 Konakkoḷ is an important part of the Karnatak music curriculum in South India. The unique aspect of this pedagogical tool is that it is also a performance medium on its own. Classical concerts in India have featured a konakkoḷ soloist performing a vocal percussion solo in the same way that a jazz concert may feature a drum solo.
Konakkoḷ is appealing in its beauty and allows students to express their musical rhythms in performance tempo (even when it is very fast). This relates directly to how music is felt internally by a performer and is precisely why it is of great use in Western music education.
This according to "South Indian konnakkol in Western musicianship teaching" by Tony Tek Kay Makarome (Malaysian music journal V/1 [2016] pp. 37–52). Above, Trichy R. Thayumanavar, a renowned konakkoḷ performer; below, a demonstration.