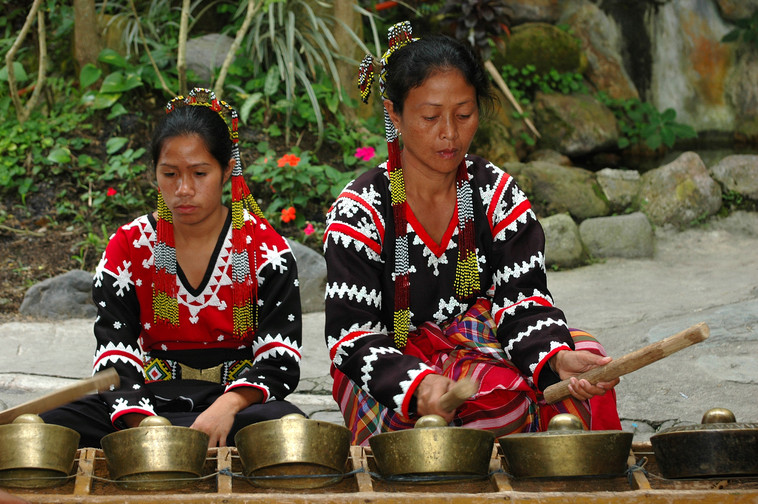 In many societies musical roles are divided along gender lines: Women sing and men play. Men also sing and women sometimes play; yet, unlike men, women who play often do so in contexts of sexual and social marginality.
Contemporary anthropological theories regarding the interrelationship between social structure and gender stratification illuminate how women's use of musical instruments is related to broader issues of social and gender structure; changes in the ideology of these structures often reflect changes that affect women as performers.
This according to "When women play: The relationship between musical instruments and gender style" by Ellen Koskoff (Canadian university music review/Revue de musique des universités canadiennes XVI/1 [1995] pp. 114–27; reprinted in A feminist ethnomusicology: Writings on music and gender [Urbana: University of Illinois Press, 2014]).
Above and below, kulintang, a women's instrumental genre discussed in the article.