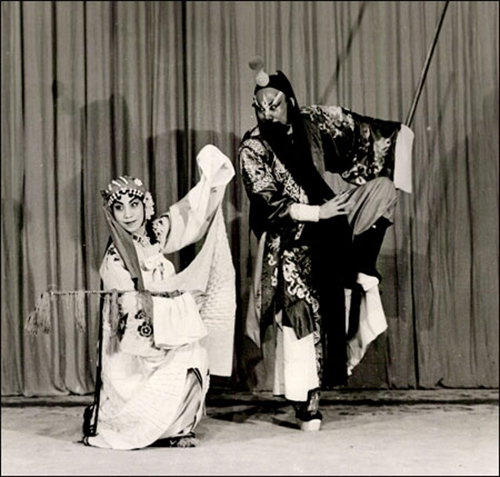 Created between 1960 and 1961, Escorting Lady Jing a thousand li (千里送京娘) is a kunqu masterpiece that continuously entertains audiences and stimulates discussions on Chinese opera, gender, and politics.
A mid-twentieth century dramatization of a traditional story, the opera narrates a journey in which the young Zhao Kuangyin, the future founder of the Northern Song empire, escorts the beautiful Lady Jing home, falls in love with her along the way, leaves her to realize his heroic dreams, and vows to return to marry her in the future. Theatrically, the opera makes Chinese men and women ask how they should choose between desire and duty, realizing their personally, socially, and politically enforced gendered roles and values.
Having been performed over five decades, the opera and its performance practices and meanings have evolved, generating changing discussions and interpretations. Its recent performances, for example, underscore sustainability issues of kunqu as a genre of Intangible Cultural Heritage, thereby opening audiences' ears, eyes, and minds to their Chinese cultures, identities, and politics.
This according to "Escorting Lady Jing home: A journey of Chinese opera, gender, and politics" by Joseph Sui Ching Lam (Yearbook for traditional music XLVI [2014] pp. 114–39). Above the original 1961 production; below, an excerpt from a more recent televised version.