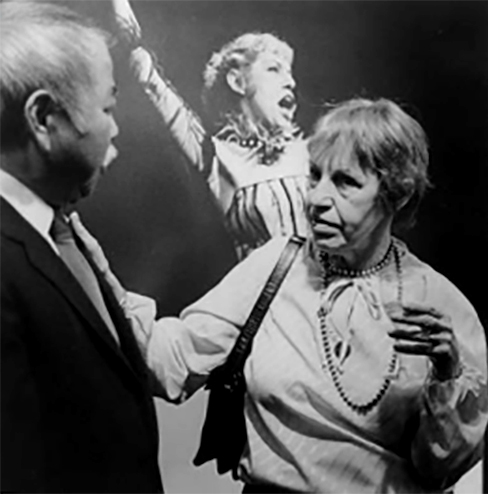 For the opening of a 1976 exhibit on Kurt Weill and Lotte Lenya at the New York Public Library for the Performing Arts, the curator, Don Vlack, created an aperitif inspired by Lenya and named in her honor.
Vlack described the drink, which is made with Mandarine Napoléon liqueur and Kritter Brut sparkling wine, as "very much like the great singer in that it is slightly bittersweet, gentle but potent (even volatile), and is, in color, a light orange, the tint of her hair."
This according to "Lenya: A moment in history (and a drink)" (Kurt Weill newsletter XXIX/2 [fall 2011] p. 9).
Today is Lenya's 130th birthday! Above, enjoying her namesake aperitif at the opening reception; below, singing Seeräuber-Jenny, one of her signature songs.