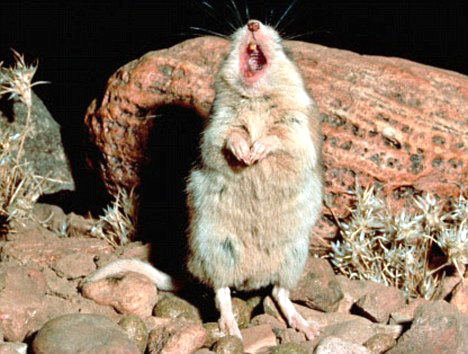 In an experiment, researchers performed heart transplants on mice and studied the subsequent effects of music on their alloimmune responses.
The researchers exposed different groups of the recuperating mice to three types of recorded music—a collection of works by Mozart, the album The best of Enya, and Verdi's La traviata—and a single sound frequency as a control. After seven days their results indicated that the mice who listened to La traviata had developed superior alloimmune responses.
This according to "Auditory stimulation of opera music induced prolongation of murine cardiac allograft survival and maintained generation of regulatory CD4+CD25+ cells" by Masateru Uchiyama, et al. (Journal of cardiothoracic surgery VII/26 [2010]). Many thanks to the Improbable Research Blog for sharing this study with us!
Below, we invite you to improve your own alloimmune responses to La traviata while contemplating animated party food.
Related articles: