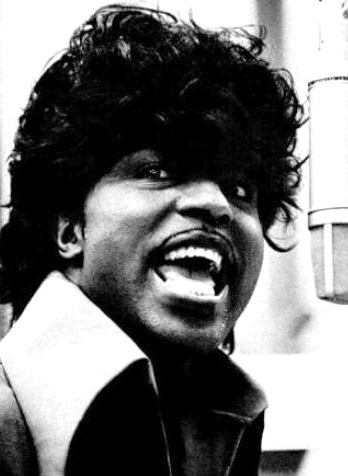 "Little" Richard Wayne Penniman burst onto the American scene in 1955 with his mega-hit Tutti frutti, and went on to write the anti-rules and pour the concrete for the foundation of a new musical art form.
Dubbing himself "The Architect of Rock & Roll," Little Richard had an incalculable impact on musicians and singers black and white with his wild, flamboyant performances and outrageous costumes, which included sequined tuxedos, velvet capes, pancake make-up, eyeliner, and a six-inch pompadour hairdo.
He was one of the first artists to make the androgynous look popular, and his influence could be experienced in the music and performances of Mick Jagger, The Beatles, Jerry Lee Lewis, Elvis Presley, James Brown, Jimi Hendrix, and David Bowie—who all cited him as their inspiration.
But Little Richard also had demons he struggled with throughout his career: his complicated relationship with his sexual orientation, and its effect on his faith. He left secular music 18 months after his first hit to sing "for the Lord" in an effort to suppress his homosexuality; but four years later he was back on stage in London with The Beatles as his opening act, shaking his hips and singing Tutti frutti, a song that originated as a testament to gay sex.
This according to Awop bop aloo mop: Little Richard—A life of sex, drugs, rock & roll…and religion by Tina Andrews (New York: The Malibu Press, 2020; RILM Abstracts of Music Literature 2020-55689).
Today is Little Richard's 90th birthday! Above, an uncredited photo from 1967; below, performing in 1957 (the year John Lennon met Paul McCartney around some of Little Richard's songs).