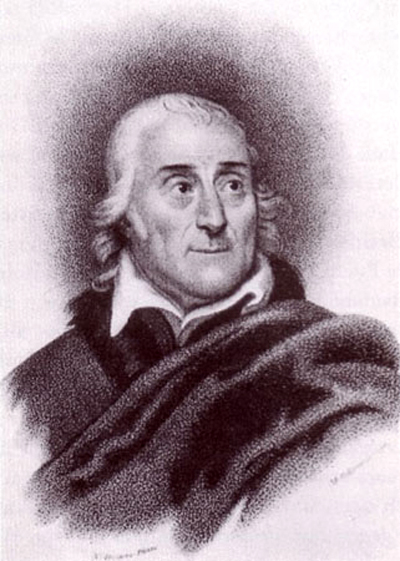 The catalogue arias of late eighteenth-century Italian opere buffe focus on lists; subjects may include enjoyable activities, foods, things for sale, or types of people (by nationality, social rank, occupation, personal qualities, and so on).
Their progress often involves shorter and shorter syntactic units: Sentences give way to phrases, then to one- or two-word groups, accelerating the rate of accumulated information—the comic frenzy is actually built into the text itself. This textual compression often involves two rhetorical devices: asyndeton (omitting conjunctions) and anaphora (beginning successive lines or phrases with the same word).
This according to "Catalogue arias and the 'catalogue aria'" by John Platoff, an essay included in Wolfgang Amadé Mozart: Essays on his life and his music (New York: Oxford University Press, 1996, pp. 296–311).
Above, Lorenzo da Ponte, author of the celebrated catalogue aria Madamina, il catalogo è questo, from Mozart's Don Giovanni; below, Luca Pisaroni does the honors.