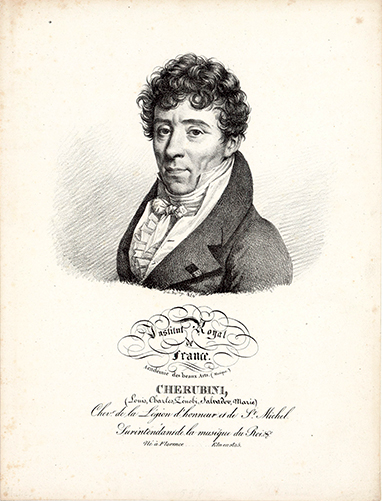 Luigi Cherubini's Médée was the first new major operatic work based on classical subject matter to appear on a Paris stage after years of lip service to—but little artistic concern with—the heritage of Gluck.  The work's 1797 premier met a lukewarm reception because it attempted to reinterpret the classical tradition in revolutionary terms at a time when the conservative backlash of the Directoire had already begun.
Dramatically, the character of Médée symbolizes the fury of the Jacobin, while musically the colorful mass effects and harmonic boldness of revolutionary opera are matched with stylistic conventions of prerevolutionary composers. The result is an intermixture of musical realism and expressionism that anticipated not only the last works of Verdi and his veristic successors but also the psychological dramas of Strauss and Berg.
This according to "Cherubini's Médée and the spirit of French Revolutionary opera" by Alexander L. Ringer, an essay included in Essays in musicology in honor of Dragan Plamenac on his 70th birthday (Pittsburgh: University of Pittsburgh Press, 1969 281–99; RILM Abstracts of Music Literature 1969-1154).
Today is Cherubini's 260th birthday! Above, the composer as a member of the Académie des Beaux-Arts, ca. 1820; below, Maria Callas sings an aria from Médée in a widely used Italian translation.