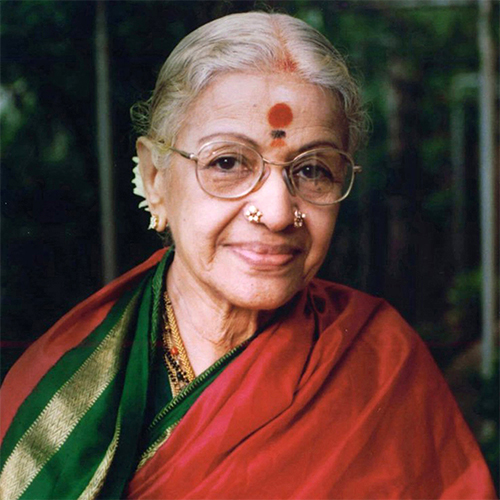 In January 1964 Smt. M.S. Subbulakshmi, along with other eminent women Karnatak vocalists, boldly gate-crashed the uñcavritti and pañca ratna groups at the annual Tyāgarāja ārādhana, in which women had not previously been permitted to perform, opening the floodgates for women's full participation in the future.
The Madras newspaper Hindu, in its coverage of that year's festival, printed a large photo showing the women participating in the uñcavritti procession with a caption saying simply, "Prominent musicians, including . . . M.S. Subbulakshmi, taking part in the uñcavritti bhajan procession".
In an accompanying article, Hindu's (male) correspondent wrote matter-of-factly that women musicians had joined the uñcavritti bhajana and had taken part in the singing of the pañcaratna kriti compositions, without commenting on the fact that this was the first time in history that they had done so.
This according to "The social organization of music and musicians: Southern area" by T. Sankaran and Matthew Allen (The Garland encyclopedia of world music V, pp. 383–396); this encyclopedia is one of many resources included in RILM music encyclopedias, an ever-expanding full-text compilation of reference works.
Today would have been Subbulakshmi's 100th birthday! Below, Bhaja Govindam, a song similar to those that Mahatma Gandhi requested from her.