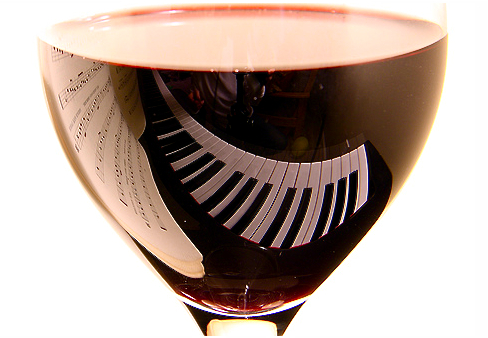 If you plan to welcome the new year with a ritual libation, you might consider whether subliminal factors are at play.
In an experiment, French and German music was played on alternate days from an in-store display of French and German wines over a 2-week period. French music led to French wines outselling German ones, whereas German music led to the opposite effect on sales of French wine.
Responses to a questionnaire suggested that customers were unaware of these effects of music on their product choices. The results may be discussed in terms of their theoretical implications for research on music and consumer behavior and their ethical implications for the use of in-store music.
This according to "The influence of in-store music on wine selections" by Adrian C. North, David J, Hargreaves, and Jennifer McKendrick (Journal of applied psychology LXXXIV/2 [April 1999] pp. 271–76).
Below, what would you pair with the German-born French composer Jacques Offenbach's Glou! Glou! Je suis le vin (Glug! Glug! I am the wine)?