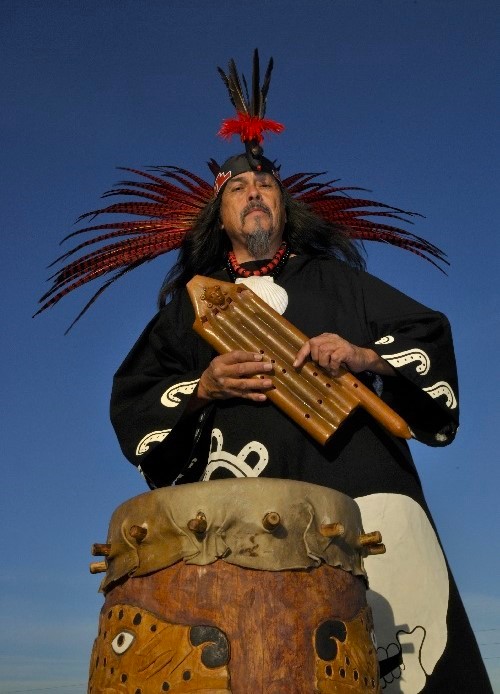 Today a growing number of Mexican-American musicians in the United States perform on Indigenous Mesoamerican instruments and archaeological replicas in what is widely referred to as Aztec music.
For example, contemporary musicians in Los Angeles draw on legacies of Mexican nationalist music research and integrate applied anthropological and archeological models, showing how musical and cultural frameworks that once served to unite post-revolutionary Mexico have gained new significance in countering Mexican Indigenous erasure in the United States.
This according to "Forging Aztecness: Twentieth-century Mexican musical nationalism in twenty-first century Los Angeles/Forjando el Aztecanismo: Nacionalismo musical mexicano del siglo XX en el siglo XXI en Los Ángeles" by Kristina F. Nielsen (Yearbook for traditional music LII [2020] 127–46; RILM Abstracts of Music Literature 2020-69466).
Above, Martin Espino is one of the musicians profiled in the article (photo by Krystal Mora, used with permission); below, Espino's group Mexika in 2017.