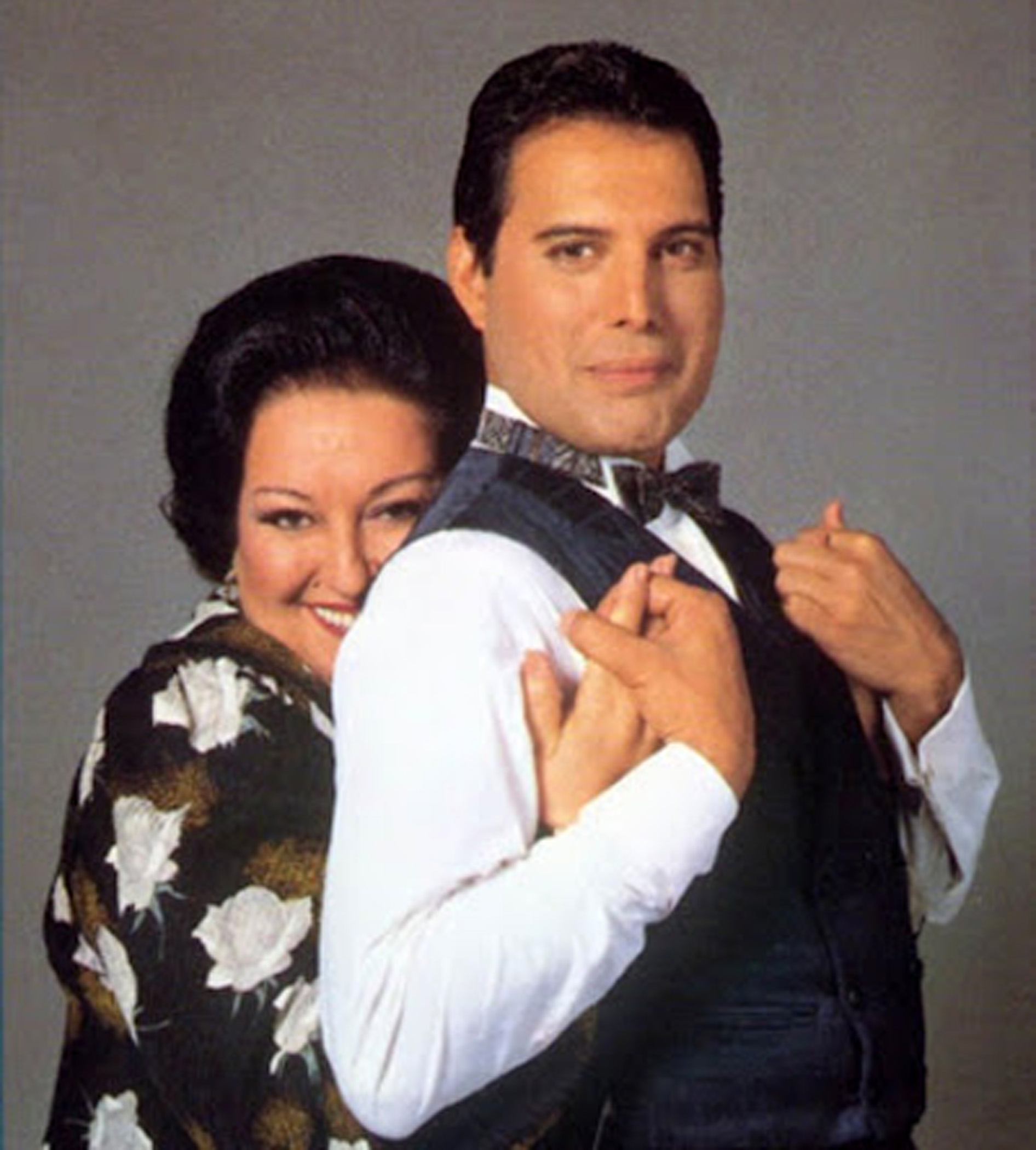 After Queen's 1985 tour of Spain, the group's frontman Freddie Mercury amazed his fans by declaring on Spanish television that the Spaniard he most longed to meet was Montserrat Caballé. Mercury hoped to collaborate with the legendary diva, and in March 1987 he finally arranged a meeting in the Garden Room of the Ritz Hotel in Barcelona with a grand piano, state-of-the art recording and playback equipment, and a sumptuous buffet.
She later described the scene: "We spent the whole time listening to music, eating, and improvising…Barcelona as such did not exist at that time—it was only a musical sketch of just a few bars that Freddie sang. But I liked it and he promised to develop it for me to celebrate the Olympic success." (Barcelona had just been selected for the 1992 Summer Olympics.)
Mercury worked quickly on the song, and Caballé's recital in London later that month dovetailed with a recording session at his home. Working until 6:00 in the morning, they produced what effectively became Barcelona's unofficial Olympic anthem.
This according to Montserrat Caballé: "Casta diva" by Stephen Taylor and Robert Pullen (London: Gollancz, 1995, pp. 302–05).
Caballé is 80 years old today! Below, a memorable performance of Barcelona.