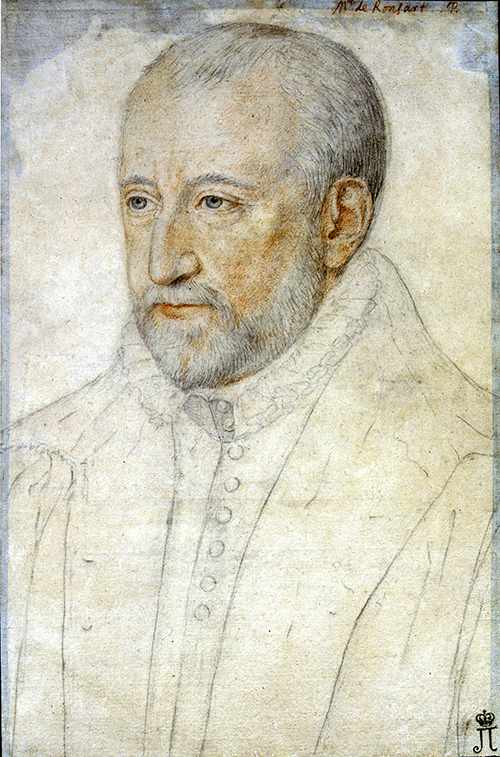 In 2020 Classiques Garnier inaugurated the series Rimes et musique du Moyen âge et de la Renaissance with "Que me servent mes vers?": La musique chez Ronsard, avec un supplément vocal de 22 chansons (RILM Abstracts of Music Literature 2020-57415).
The publication comprises an introductory discussion complemented by scores and recordings of 22 songs, along with an exploration of the background of Renaissance musical settings of poems from Pierre de Ronsard's Amours de Cassandre (1552).
Above, a portrait of Ronsard from ca. 1580; below, Guillaume Costeley's setting of Mignonne allons voir si la rose, one of the most popular of Ronsard's Amours among Renaissance composers.