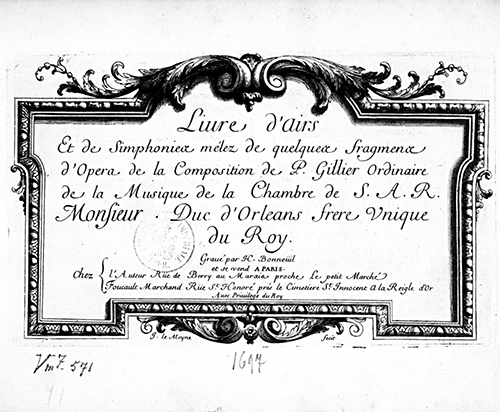 In 2018 A-R Editions issued Livre d'airs et de simphonies mélez de quelques fragmens d'opéra, a critical edition of a collection of works by Pierre Gillier that was first published in 1697.
The appetite for amateur music making in late seventeenth-century France led to an unprecedented demand for published chamber music. Gillier's volume, comprising 64 small-scale vocal and instrumental works with basso continuo accompaniment, was one of a number of publications designed to meet this demand.
The collection is unusual in offering a variety of genres and is especially noteworthy for Gillier's strategy of organizing the pieces "in order to make small chamber concerts out of them."
Below, an excerpt featuring the voice of Sara Macliver.